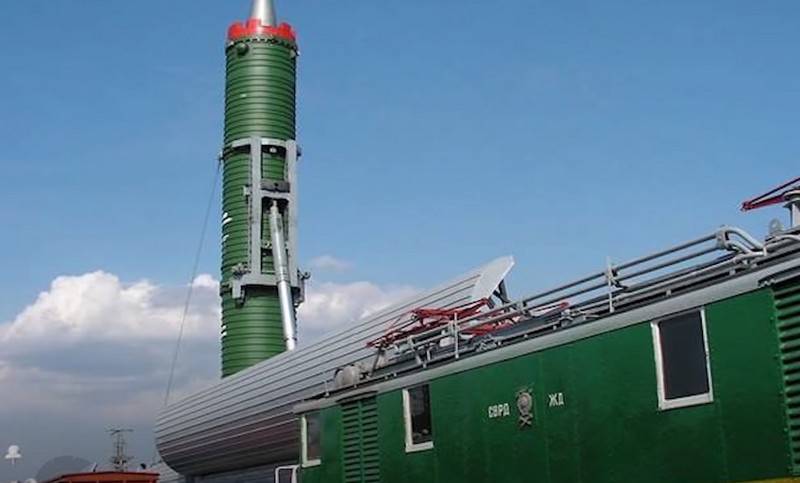 The Moscow Institute of Thermal Engineering (MIT) is ready to resume work on the creation of the Barguzin combat railway missile system (BZHRK). This was told by the General Designer of MIT, Academician of the RAS Yuri Solomonov.
In an interview with the TASS agency, Solomonov said that the institute was ready to resume the suspended work on the creation of the Barguzin railroad missile complex, all the developments were preserved. To start work, only the appropriate decision of the authorities and the military is required.
We are ready for this work. It was suspended at a certain time. If a decision is made to resume work, we are ready to continue them.
- he stressed.
The Ministry of Defense of the Russian Federation announced the start of work on the project of the Barguzin combat railway missile system (BZHRK) in 2012, in 2014 the Yars missile was selected for it, and at the end of 2017 it was reported that the project was closed. According to Russian media reports, the development was postponed "indefinitely."
At the same time, it was known that development work had been fully carried out on the project, and throw tests of missiles for the complex had also been successfully carried out. Later, information appeared that the resumption of work on it is possible with a change in the military-political situation.
The development of the new BZHRK was carried out by the Moscow Institute of Thermal Engineering, taking into account the experience of creating its predecessor, the BZHRK with the Molodets missile (RT-23 UTTH, according to NATO classification - SS-24 Scalpel).
During the Soviet era, there were three divisions in the Strategic Missile Forces, each comprising four Good Forces combat missiles. Thus, twelve "nuclear trains" carried 36 missiles, each of which carried 10 warheads. BZHRK utilization took place in 2003-2006.