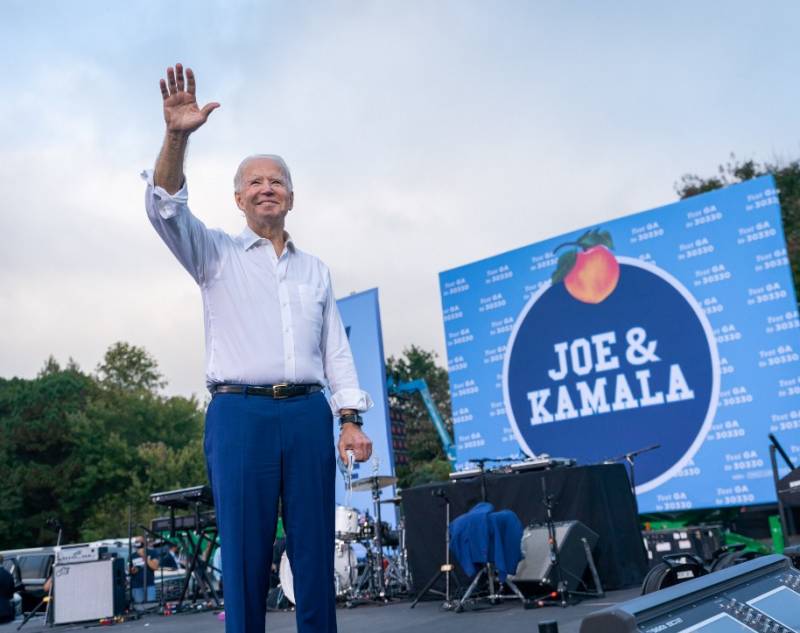 Tomorrow in the United States - presidential elections. Not only Russian-American relations, but also the political situation in the world in general, largely depend on who will win them.
The main rival of incumbent President Donald Trump, 78-year-old Democratic Party representative Joe Biden is known for his anti-Russian statements. If Trump did not hide his sympathy for the Russian president, even if relations between the two countries were extremely difficult, then Biden always criticized Vladimir Putin.
Of course, Washington should not expect a friendly turnaround in any case. Neither Trump nor Biden, if they win the presidential elections on November 3, 2020, will change their policy towards Russia to a softer one. But if Trump's presidential style has already been understood in Moscow and somehow reconciled to him, Biden is a "dark horse." It is not known how he will behave as president. Pre-election statements are one thing, but real politics is another.
However, most likely, Washington's policy towards Russia under Biden will become even more inconsistent. Joe Biden will verbally criticize Vladimir Putin, it is likely that the next sanctions against Nord Stream 2 will follow, the course of "inciting" the countries of Eastern Europe against Russia will continue.
However, at the same time, Biden will have to focus on the Chinese direction. It is possible that he will follow the example of another Democratic President Barack Obama and try to improve relations with China. This course can also be chosen for the purpose of opposing Trump with his trade war, which is not beneficial to influential circles of American business. But if the United States normalizes (of course, to the extent possible) relations with the PRC, this will mean at the same time complicating the situation for Russia, since now Moscow is using the conflict situation between Beijing and Washington to protect its own political and economic interests.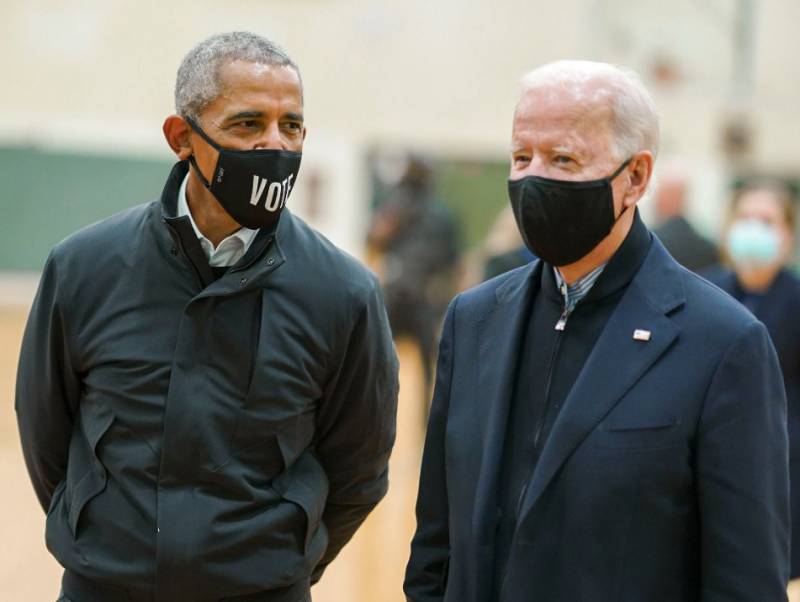 Will Biden's policies resemble those of another Democrat, Barack Obama?
In addition, Biden will have to solve the accumulated internal problems of the United States. Will he have enough time to be distracted by the Russian front as well? Biden's victory will inevitably provoke an aggravation of internal conflict in American society. The same African American problem has not gone away, and Trump's supporters, if he is defeated in the election, will consider such a development of events threatening for "white America."
It will become more difficult for Biden to manipulate public opinion, as now the American media play along with the Democrats, accusing Russia of meddling in elections and of covertly supporting Trump. If Biden wins, then the grounds for such accusations will disappear, it will be necessary to look for a new unifying idea and a new "scarecrow" for the American man in the street.
At the same time, there is no doubt that the Democrats will try to intensify efforts in the field of "orange revolutions" in those countries that are considered unreliable or anti-American. Russia is not Belarus or Ukraine, so the scenario of the "orange revolution" will not work here, but, on the other hand, the activation of the opposition forces supported by the United States will probably follow. And, of course, first of all, Washington will stake on that part of the Russian political and economic elite, which is distinguished by the most pro-Western positions. After all, only a "summit coup" in this case can lead Russia to changes in its domestic and foreign policy, and the White House is well aware of this. Trump, for all his harsh statements, practically did not interfere in the internal affairs of Russia, but for the US Democrats, support for the opposition forces in our country has always been one of the priority areas.
So there is no doubt that the White House's course towards our country, if Biden wins, will become even more unpredictable, and it will be more difficult to predict its changes. Both a further deterioration in relations between countries and a return to some semblance of dialogue are possible. And possibly both at different stages of the likely presidency of Biden.