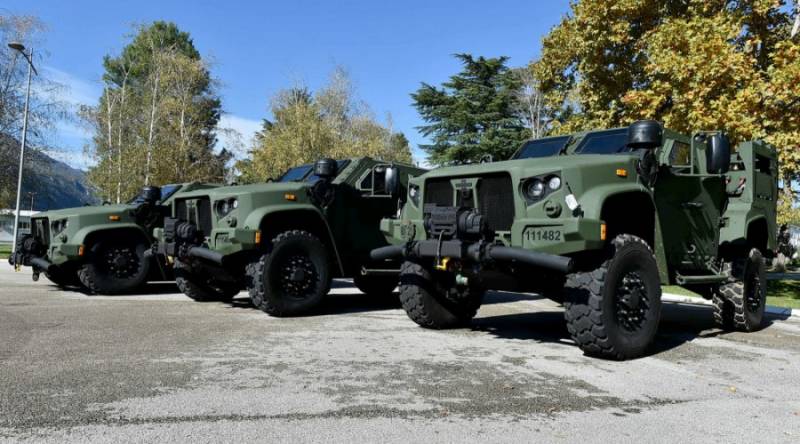 Recently, the Montenegrin army received new American-made Oshkosh armored vehicles. According to the military department, with their arrival, the country's armed forces embarked on a new path of development.
From this day on, everything will be different in the army of Montenegro
- said the Minister of Defense Predrag Boskovic.
The acquisition of armored vehicles is carried out under an agreement signed in October last year. The cost of the contract, providing for the transfer of 67 JLTV Oshkosh armored vehicles by 2023, is $ 36. It is planned to equip two infantry companies with this equipment, which will now be able to independently, without outside help, take part in NATO exercises and missions.
US Ambassador Judy Rising Reinke took part in the armored vehicles handover ceremony. In her words, it was Montenegro that "paved the way for buying cars," becoming the first country in Europe to start operating Oshkosh armored vehicles. Slovenia, Belgium, Lithuania and Britain will follow suit in the coming months, she explained.
The United States is honored to count on Montenegro as a friend, partner and ally [...] The United States will unwaveringly continue to support Montenegro as it travels west
- noted the ambassador.