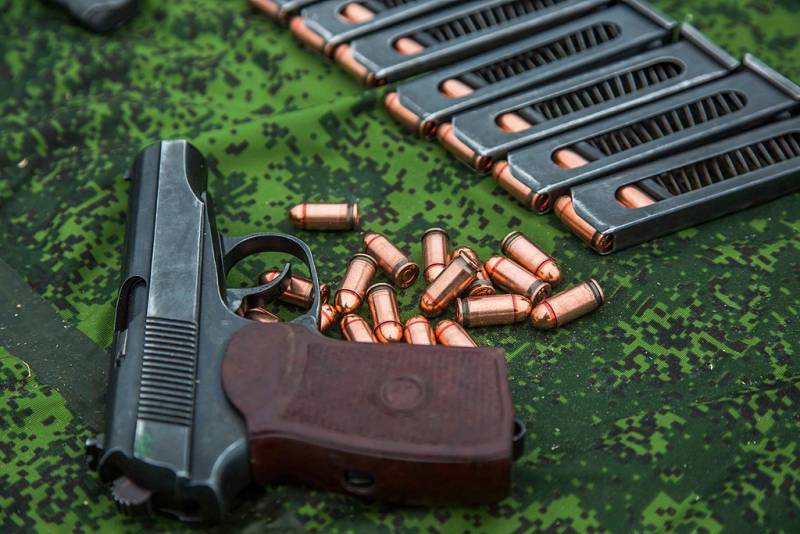 The Estonian Defense Forces handed over to Ukraine 9x18 mm cartridges for the Makarov pistol (PM), which the Estonian military no longer uses. They were removed from service, the cartridges were to be disposed of.
The Estonian television and radio company EER reports that Estonia has helped Ukraine with ammunition.
The number of transferred ammunition was not disclosed. It is noted that the Estonian army has already abandoned the use of Soviet pistols and cartridges for them in connection with the transition to NATO standards. Instead of destroying them, the Estonian military decided to send ammunition to their Ukrainian colleagues, to provide them with a kind of assistance.
Earlier, in July this year, it was reported that the Republic of Estonia had decided to give Ukraine about 2,4 thousand Makarov pistols, which had already been removed from service, free of charge.
At the same time, there is no data on what are the guarantees that the cartridges for PM transferred to Ukraine are "exploitable", whether their storage period in warehouses has expired.
EER also reported that this week the Estonian Defense Forces carried out an ammunition destruction operation at the Sirgala training ground. They decided to dispose of them because of the expired shelf life. Subject to destruction were grenades and 120-millimeter smoke mines for anti-tank grenade launchers "Karl Gustav" of Swedish production. The Center for Defense Investments of the republic declares that in the future they plan not to dispose of most of such ammunition, but to return it to manufacturers.