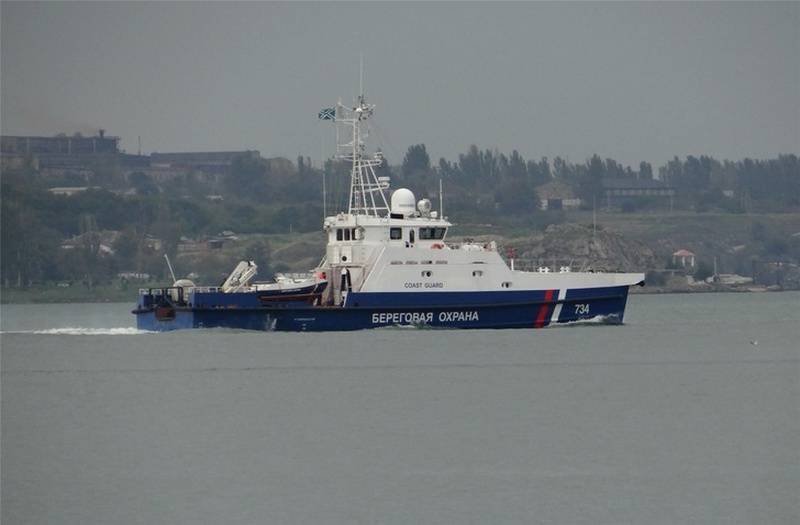 The Coast Guard of the FSB Border Service will soon receive two more border patrol ships of project 03050. According to the Public Relations Center of the FSB of Russia, two new PSKR were laid down at the Yaroslavl Shipyard on October 29.
According to the report, the construction period of the ships will be two years, after passing the tests, the PSKR will become part of the border authorities and will solve official tasks for protecting the state border of Russia in sea areas. The specific duty stations have not yet been indicated.
Thus, at the Yaroslavl shipyard, the sixth and seventh rank-4 border patrol ships of project 03050 (code "Guys") will be built for the Coast Guard. Earlier, five PSKR of this project were built at the Vympel shipyard in Rybinsk.
In total, for the period 2018-2020, Vympel built and handed over the Orlan, Korshun and Krechet PSKR, which have been based in Kerch since 2019. This year (September 30 and October 15) PSKR "Grif" and "Sarych" were commissioned, which will also serve in the Black Sea. Currently, the ships are being towed to the place of service.
Characteristics: full displacement - 131 tons, overall length - 30,8 m, width - 6,7 m, draft at the highest displacement - 2 m, speed - 18 knots, max. cruising range - 2000 miles, autonomy - 20 days, main engine power - 3X800 hp YaMZ 8401, crew - 5 people, armament - 1 machine gun.
Project 03050 of a border patrol ship was developed by the Vympel design bureau jointly with the Central Marine Research Institute
fleet
(TsNIIMF) and is a further development of the project 1496M1 taking into account the wishes of the border service of the Russian Federation. PSKR combines the qualities of a patrol ship and a tugboat.