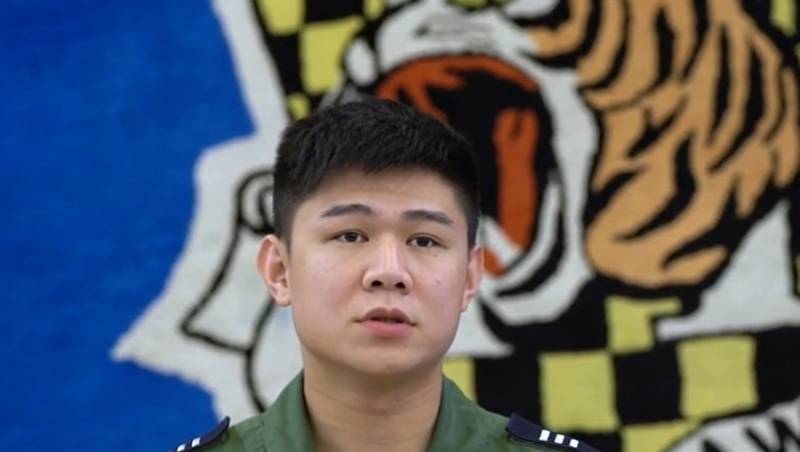 Reports are coming from the island of Taiwan about the fall of the F-5E Tiger II multirole fighter. Reports say this happened during a scheduled training flight off the east coast of the island.
According to local media reports, the plane was flown by a 29-year-old Taiwanese Air Force officer, Chu Kuan-man. A few minutes after the start of the flight, he reported an engine malfunction. It was decided to bail out. The pilot splashed down, and the F-5E fell into the sea.
After some time, rescue services found the pilot on the surface of the water unconscious, with cardiac arrest. Numerous attempts to bring him back to life already in the hospital were unsuccessful. The pilot died.
As the Taiwanese press writes, this is the second loss in the past three months. And they associate it with the fact that "the Taiwanese Air Force, equipped with very old aircraft, are facing unprecedented military pressure from Beijing, being forced to respond to such pressure."
From a Taiwanese press report:
The number of Taiwan Air Force fighter sorties has almost doubled from last year. They are trying to counter the aircraft of the Chinese Air Force.
For reference: The F-5 is a light fighter that was developed by the American Northrop Corporation back in the late 1950s. The F-5E modification appeared in the 1970s. Taiwan produced more than a hundred of these aircraft under license, which are still actively used by the island's air force.
Chief of Staff of the Taiwan Air Force Huang Ji-wei:
F-5E flights have been suspended due to a plane crash.
It is known that Chu Kuan-man graduated from the Air Force Academy in 2013. Its total flight time was about 700 hours. The deceased pilot is survived by his wife and one-year-old daughter.
The main cause of the disaster is called technical problems with the aircraft, engine failure.