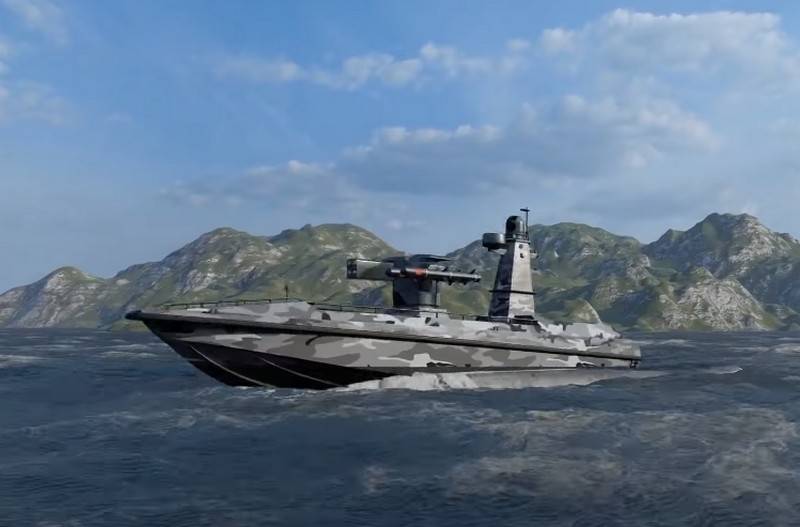 Turkey is actively developing drones. To the unmanned aerial vehicles "Bayraktar" already familiar from participation in hostilities in Syria, Libya and in Nagorno-Karabakh, a marine drone may soon be added. According to the press service of the Turkish company Ares Shipyard Inc., on October 28 this year, the ULAQ marine strike drone project was presented in Ankara.
The latest marine surface attack drone ULAQ is being developed by the Turkish shipbuilding company Ares Shipyard Inc. together with Meteksan Defense. As the general director of METEKSAN Defense Selcuk Kerem Alparslan said at the presentation of the project, the first prototype of the drone will be ready in December this year.
According to the statement, ULAQ is the first naval attack drone built in Turkey. It is capable of speeds up to 65 km / h, range - 400 km, weight - 2 tons. ULAQ is equipped with an optoelectronic station and a radar station for target detection and tracking. A night vision system is installed, communication is carried out using secure channels.
In addition, it is reported that the drone is armed with four guided missiles to engage naval targets and two anti-aircraft production Roketsan. The armament of an unmanned boat may vary depending on the tasks being solved.
As the developers explained, the unmanned boat can be controlled from any platform, from ships to land mobile platforms.