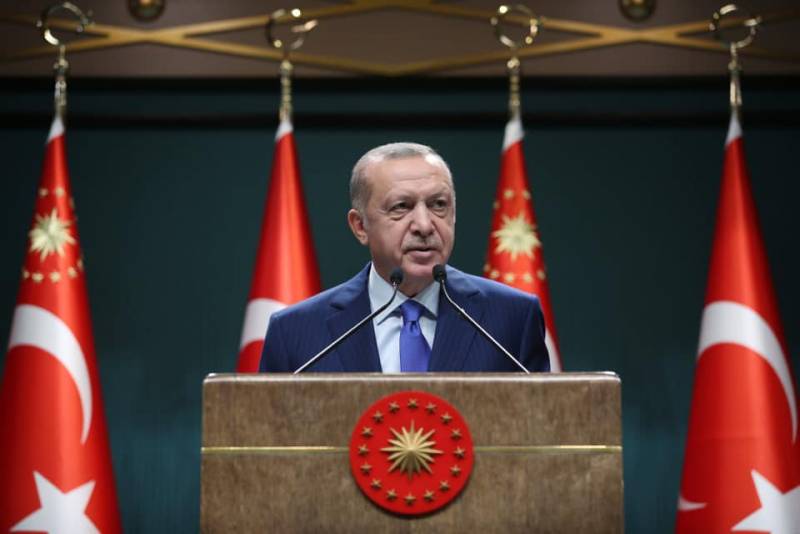 On the night of October 29, hostilities continued in the zone of the armed conflict in Nagorno-Karabakh. At the same time, the Armenian side once again called on the international community to respond to the fact that foreign mercenaries are participating in hostilities on the Azerbaijani side. Earlier it was reported about the presence in the conflict zone of militants transferred from Syria through the Turkish Gaziantep.
The Ministry of Defense of the unrecognized Nagorno-Karabakh Republic declares that it has carried out radio interception, as well as interception and analysis of telephone conversations of the Azerbaijani side. It was noted that these conversations took place, among other things, in those territories from which Armenian units had recently retreated. Based on the analysis of the data, it was concluded that the Azerbaijani Armed Forces "are creating bases of terrorist groups, whose activities can further exacerbate the situation."
The Artsakh Ministry of Defense notes that this leads to danger for the entire region.
Meanwhile, Turkish President Recep Erdogan called the Russian President and suggested that Vladimir Putin "jointly resolve the conflict in the South Caucasus." The press service of the Turkish President noted that Erdogan called on Vladimir Putin to talk with Armenian Prime Minister Nikol Pashinyan, and he himself promised to talk with the head of Azerbaijan Ilham Aliyev. According to Erdogan, "the time has come for a peaceful settlement of the Karabakh conflict."
Earlier, the Turkish authorities announced about "red lines" in the Karabakh conflict. Ankara notes that the Armenian troops must leave the territory of Azerbaijan. This is precisely the path to a peaceful settlement of the conflict. Erdogan believes that it was the presence of the Armenian troops in Karabakh that was the main reason for the impossibility of resolving the situation exclusively by peaceful means.
According to Erdogan's statement, which he expressed in a telephone conversation with Putin, if Pashinyan withdraws his troops from the territories that de jure belong to Azerbaijan, then the fighting will immediately stop.
Recall that during the ongoing military operation, the Azerbaijani army took control of several dozen settlements in the territories adjacent to the NKR. Among them are the cities of Fizuli, Zangilan, Gubadli (Kubatly) and others.