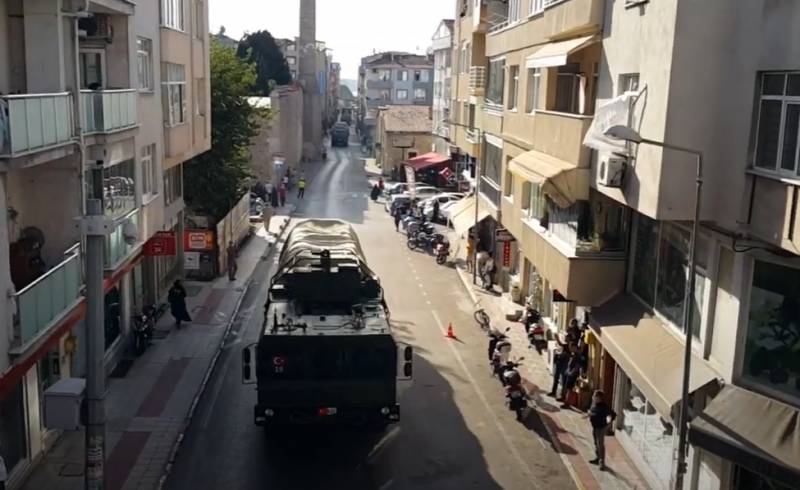 The United States commented on Turkey's proposal to resolve the situation around the S-400 anti-aircraft missile systems acquired by Ankara from Russia. In Turkey, they proposed "to resolve the issue at the technical level", intending to return to the program for the creation of 5th generation F-35 fighters.
According to news agency
TASS
, the settlement of the issue between Washington and Ankara on the situation with the S-400 Triumph air defense system did not happen.
The representative of the United States said that in Washington no one denies the need for Turkey to build its own air defense, but at the same time, the United States has repeatedly turned to Ankara with statements about the inadmissibility of deploying Russian-made air defense systems.
Recall that earlier in the United States noted the impossibility of integrating the complex into the NATO air defense system. To this, Turkey noted that the deployment by Greece of the Russian S-300 air defense system did not in any way interfere with this kind of integration.
The US representative, Assistant Secretary of State Clark Cooper, stressed that in order to return Turkey to the F-35 program, it must fulfill the condition: to abandon the deployment of a Russian-made anti-aircraft missile system.
This once again makes it clear that the United States fears the capabilities of the S-400 Triumph against its fifth generation fighters.
The S-400 air defense system in the Sinop region conducted the first combat training in Turkey a few weeks ago. Shots of the transfer of complexes in the Black Sea region: