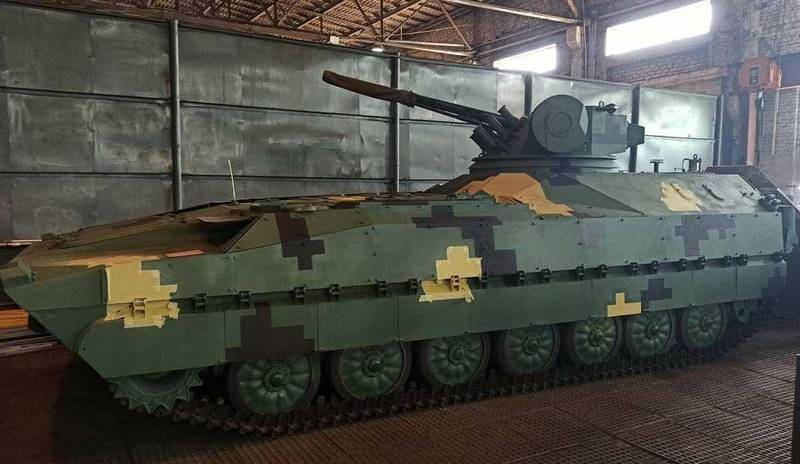 Images of a prototype of a new Ukrainian infantry fighting vehicle BMP "Kevlar-E", which is being developed by the private company "Ukrinnmash", have appeared on the Web. I drew attention to the photo "Ukrainian military portal".
As the newspaper writes, the first pictures of the new BMP "Kevlar-E" appeared in 2018. For the vehicle being created, the specialists of a private company took the chassis of the ACS 2S1 "Gvozdika", which in turn was created on the basis of the MT-LB, removed the turret with a 122-mm cannon, made an add-on to increase the troop compartment and installed the BM-3M "Shturm" combat module on this structure. ".
According to the developers, the BMP crew consists of three people: the driver, the vehicle commander and the gunner-operator, the troop compartment can accommodate 6 fighters. Earlier it was reported that the new BMP proposed the installation of Raketka reactive armor elements, which is a light version of Knife reactive armor, which was developed specifically for light armored vehicles, as well as Shershen (Zaslon-L) KAZ.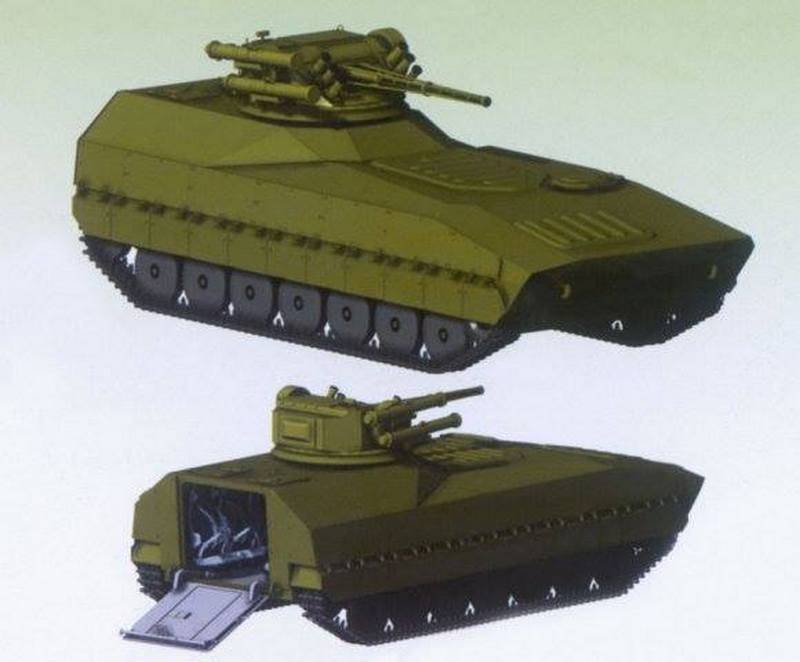 The Ukrainian media drew attention to the strange choice of chassis from the self-propelled guns "Carnation" for the future BMP, since they are in short supply for the Ukrainian army. This is evidenced by the purchase of used ACS abroad. In 2019, Ukraine acquired MT-LB in Myanmar, where it had previously supplied a set of technical documentation and a production line for assembling the 2S1U chassis.
The restoration of MT-LB production, promised back in 2015, without Russian components at the Kharkov Tractor Plant, remained a promise.