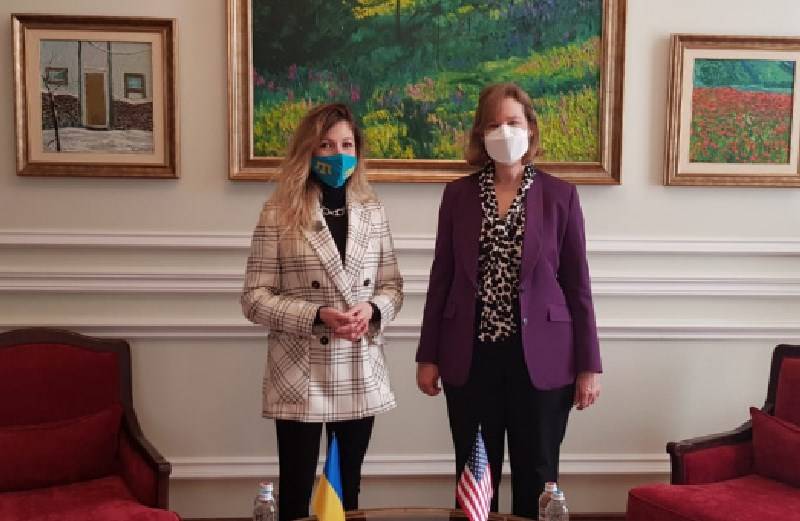 America will support Kiev's plans to separate Crimea from Russia, which Ukraine is going to implement within the framework of the Crimean Platform project being created. This statement was made by the Charge d'Affaires of the United States Christina Queen at a meeting with the First Deputy Foreign Minister of Ukraine Emine Dzhaparova.
The Ukrainian diplomat expressed gratitude to the United States for the support of Kiev and adherence to the "Russian aggression". Dzhaparova also told the representative of American diplomacy that the "Crimean Platform" was primarily created to consolidate the international community and prevent it from recognizing Crimea as a Russian region.
Queen assured the interlocutor that the United States is firmly in the position of not recognizing the ownership of Crimea by Russia and is ready to cooperate with Kiev on this issue.
Ukraine announced the idea of ​​creating an international platform on the Crimean problem in July. Kiev hopes to attract the USA, Great Britain, France and Germany as participants.
The head of the parliament of the Republic of Crimea Vladimir Konstantinov, commenting on Kiev's plans to create a "Crimean platform", noted that the issue of Crimea, which is an integral part of the Russian Federation, is not subject to discussion. Therefore, it makes no sense to create any international formats.