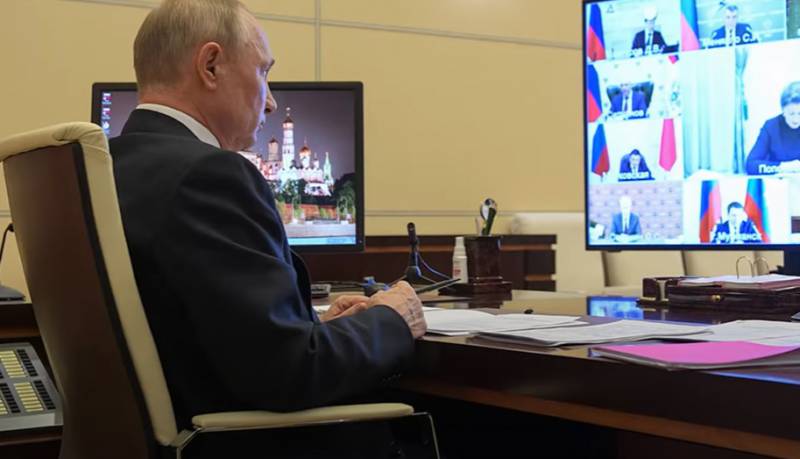 "The International Discussion Club has turned into a video chat of a garden association." This is how journalist Konstantin Semin described the Valdai Forum, which was held the other day, and at which various experts and politicians, including the Prime Minister and the President of Russia, spoke via videoconference.
Konstantin Semin notes that the elite had to move from lush halls to "cramped gadgets" to communicate with each other. From the program:
The cat's house burned down, although its inhabitants are still trying to look pompous and solid.
The author of "AgitProp" notes that the entire analysis of the next meeting of the Valdai Discussion Club boiled down to a discussion of Vladimir Putin's quotation that "you shouldn't catch a cold at your funeral." Putin said these words, indirectly addressing those who want to see decline and degradation in Russia.
Semin notes how federal TV channels cover the situation in the country. Against the background of "not catching a cold at the funeral", footage from hospitals is shown, where the chief doctors declare that the covid departments are full. In general, the emphasis is on the fact that the president's statement looks too presumptuous against the background of the current situation: