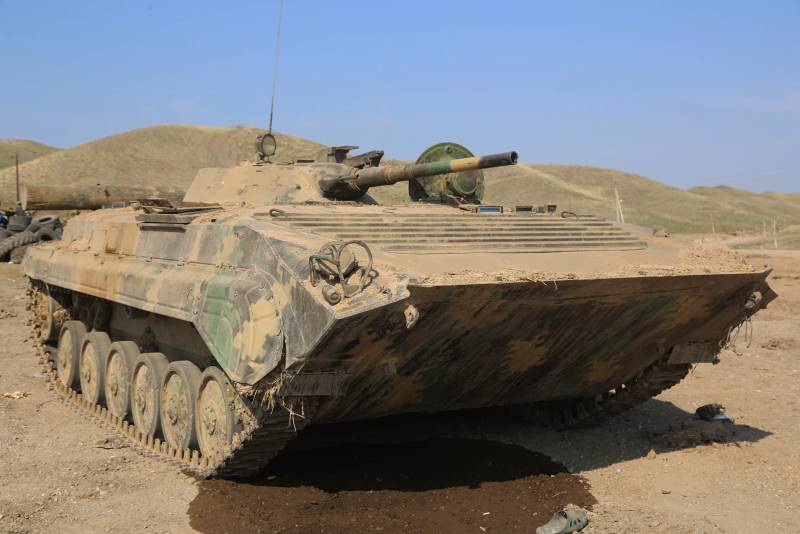 In Nagorno-Karabakh, hostilities continued not only with mutual shelling of positions and territories, but also with mutual accusations of violations of the "humanitarian truce". Let us remind that on the basis of the next agreements between the foreign ministers of Azerbaijan and Armenia (this time in the USA), the truce was supposed to start the day before at 8 am local time. But it did not last even an hour ...
The Armenian side today reports on the shelling of Martakert by Azerbaijani troops. It is stated that as a result of the artillery strike, there are civilian casualties.
Armenian journalists say that electricity has gone out in Martakert, problems with water supply have arisen.
Press Secretary of the Armenian Defense Ministry Shushan Stepanyan reported on the use of the Azerbaijani side
tanks
and other armored vehicles along almost the entire front. The intensification of attacks began in the evening on October 26.
From the summary:
The enemy is actively using tanks, other armored vehicles and rocket artillery.
Meanwhile, the Azerbaijani side continues to publish information and video materials on the territories taken under its control. In particular, a video is presented about the entry into Gubadli (Kubatly), which was controlled by the troops of the unrecognized Nagorno-Karabakh Republic.
Attention is drawn to the actions of the Azerbaijani soldiers with the flag.
As you can see, there is not even talk of any humanitarian truce.