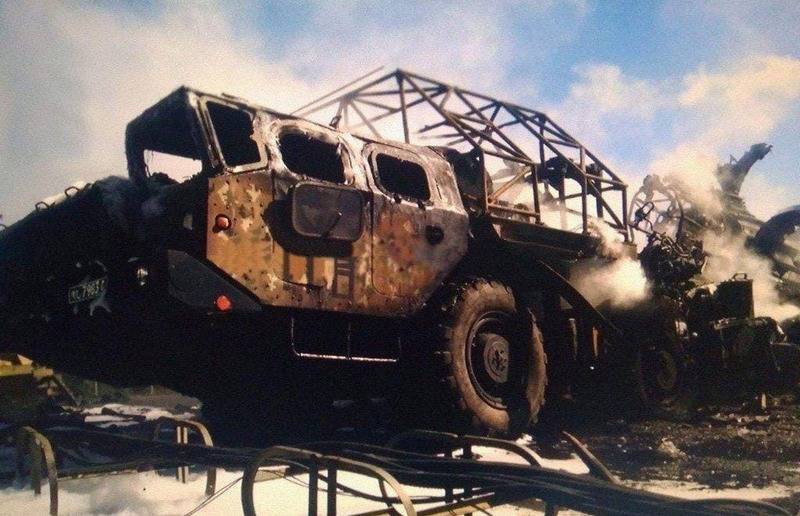 Photos have appeared on the Web showing the Armenian S-300 anti-aircraft missile system, hit by an Azerbaijani attack drone. Photos were published on the channel
"War Syria Turkey Karabakh"
It is reported that the S-300 air defense system was part of the Armenian air defense system and was in an open area without any additional cover. Where exactly these pictures were taken is not reported. The comments suggest that the images show the S-300 complex, destroyed by a kamikaze shock drone of the Azerbaijani Armed Forces on October 9.
Also, a video of the destruction of the radar station, which is part of the complex, appeared on the Web.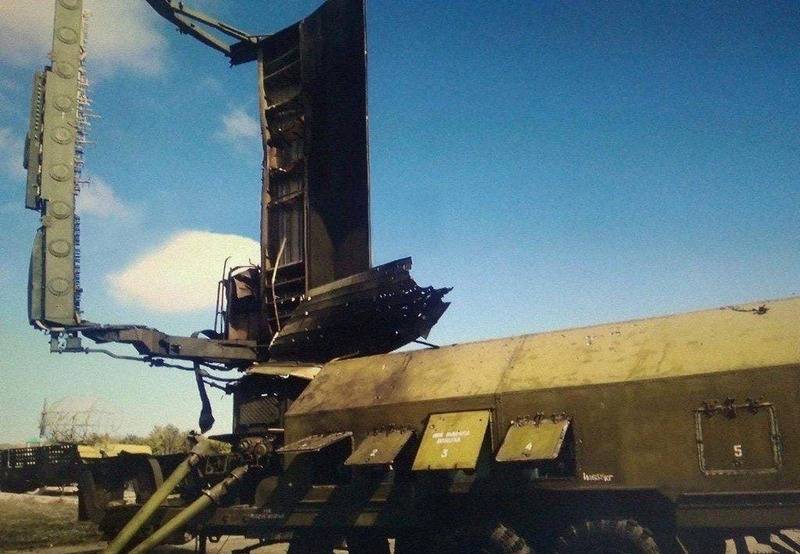 In the storyboard video footage, which was recorded by ground-based surveillance cameras, it can be seen that the air defense system was hit by an Israeli-made Harpy drone, which struck the complex from above. According to available information, these drones are indeed in service with the Azerbaijani army.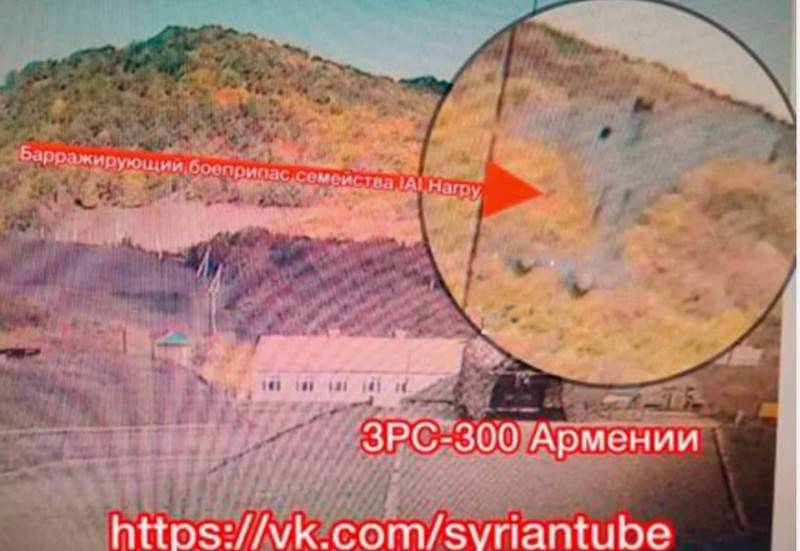 Earlier, some media reported that Israel donated to Azerbaijan the mobile complex "Harpy" (Harpy) produced by the Israeli company IAI for testing in combat conditions. This complex was previously tested in Syria.
The whole question is where exactly the S-300 air defense system was located, which was destroyed. If these are the territories of Armenia, then it turns out that an act of aggression was carried out against this state.