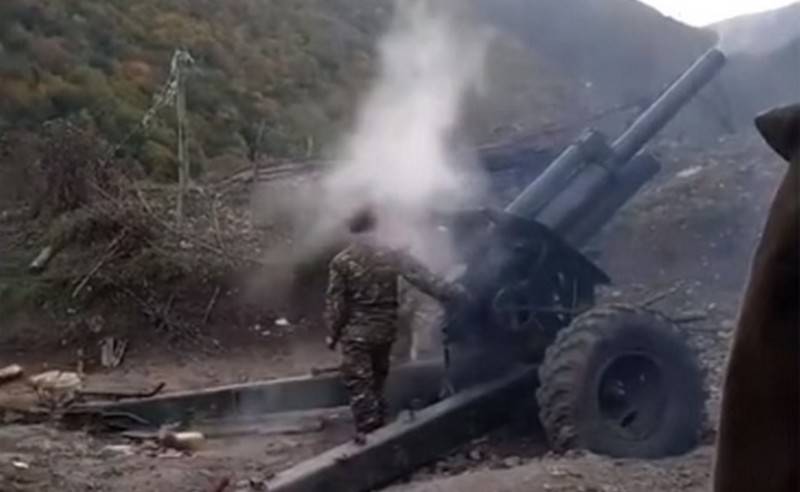 Despite the new ceasefire, agreed by Armenia and Azerbaijan with the mediation of the United States, the parties continue to accuse each other of violating the agreements. According to the latest data, the Azerbaijani Defense Ministry accused the Armenian military of shelling the territory of the Agjabedi region adjacent to Nagorno-Karabakh.
On October 26 at 11:20 (10:20 Moscow time), the Armenian armed forces, violating the new humanitarian ceasefire, fired on the territory of the Agjabedi region from artillery mounts
- it is spoken in the message of military department.
In turn, the Armenian Defense Ministry announced artillery shelling of the Azerbaijani Armed Forces on the positions of the defense army of the unrecognized Nagorno-Karabakh Republic in the northeastern section of the contact line. In addition, it is reported that Azerbaijani troops launched air strikes on the city of Martuni in Nagorno-Karabakh.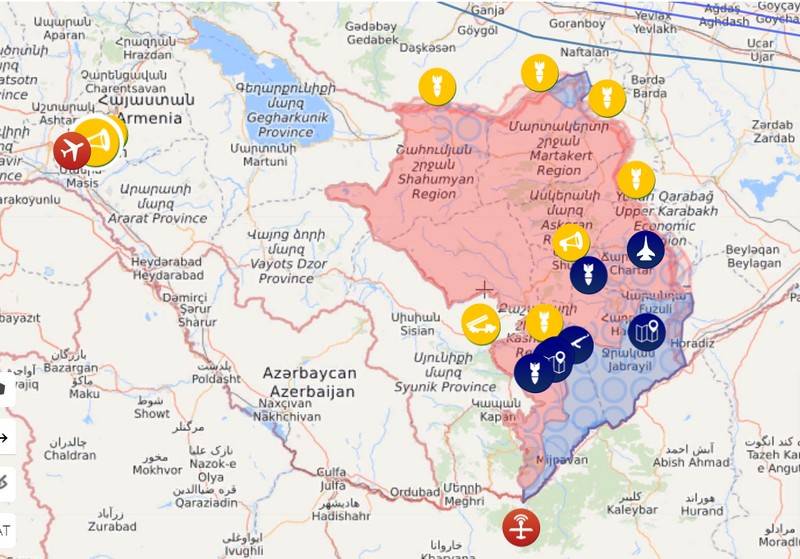 Meanwhile, the ceasefire was confirmed in Yerevan and Baku. According to Pashinyan, despite individual provocations by the Azerbaijani military, the regime is generally respected. Aliyev, in turn, stated that he had instructed the Azerbaijani Armed Forces not to succumb to provocations and not to respond to violations of the ceasefire by the Armenian side.
The President of Azerbaijan stressed that Baku will go to the end in the "Karabakh issue" and said that Armenia did not provide a schedule for the withdrawal of its troops from the territory of Nagorno-Karabakh, and this "does not suit" Azerbaijan.
Aliyev also allowed the use of Turkish F-16 fighters in the military conflict "in the event of external aggression against Azerbaijan."
Let us remind that earlier Yerevan and Baku, with the mediation of the USA, agreed on a new humanitarian truce. American President Donald Trump sent congratulations to the President of Azerbaijan and the Prime Minister of Armenia on this occasion.
Congratulations to Prime Minister of Armenia Nikol Pashinyan and President of Azerbaijan Ilham Aliyev, who have just agreed to observe the ceasefire, which comes into force at midnight. Many lives will be saved. In connection with the conclusion of the deal, I am proud of my team: Secretary of State Michael Pompeo, Stephen Bigan and the National Security Council at the White House!
- wrote Trump on Twitter