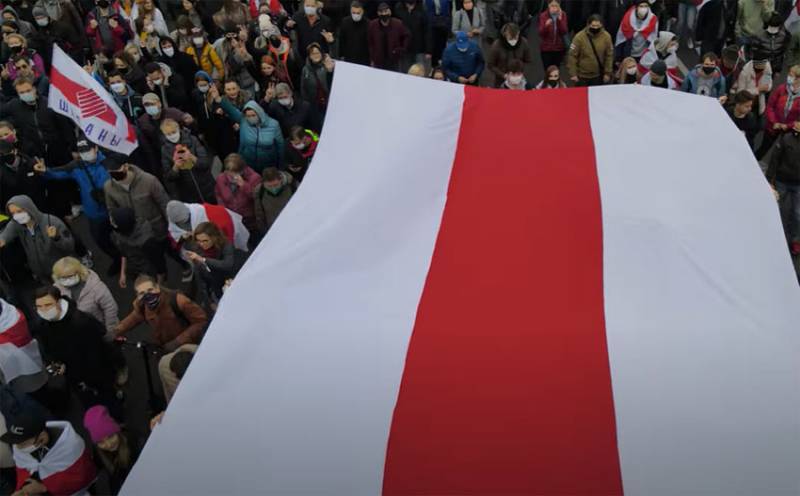 The Western press comes out with materials that tell about the protests in the Republic of Belarus.
The American publication The Washington Post writes that "Lukashenka ignored the opposition's" ultimatum "." The author of the material in the US media puts the word "ultimatum" in quotation marks.
Politico reminds that Lukashenka, at the request of the opposition, "had to leave the presidency on Sunday, October 25". From the article:
However, Lukashenka has shown no signs that he is ready to surrender.
Meanwhile, it is stated that the opposition once again gathered protesters in Minsk. But only for the opposition leaders, the problem is that significantly fewer people took to the streets of the Belarusian capital than it was a month and a half ago. The opposition itself announced that 100 thousand people were going to protest against Lukashenka, the Minsk police announced other figures - 35 thousand. In any case, this is less than the 200-250 thousand that took to the streets in August and September.
Despite the calls of Svetlana Tikhanovskaya, who is in Lithuania, to the enterprises of Belarus, they continue their work. The railroad did not stop transportation. In the West, it is stated that the management of large enterprises of the Republic of Belarus and labor collectives actually ignored Tikhanovskaya's calls for a boycott.
Tikhanovskaya herself, meanwhile, again promised "indefinite strikes and protests in Belarus". The whole problem for her is that the West, with the exception of a few countries, including the same Lithuania, recognizes Alexander Lukashenko as the president of Belarus, even if it imposes sanctions against him.
Video from protest rallies in Minsk: