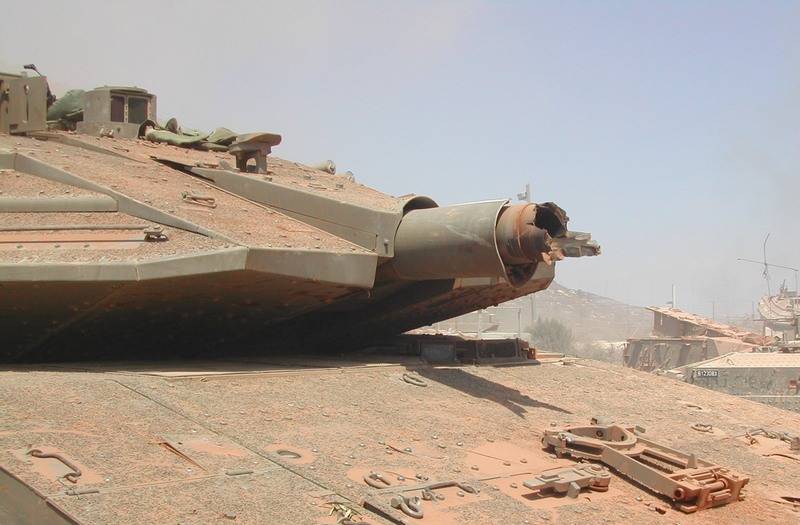 Pictures of the Israeli
tank
"Merkava" with a torn off gun barrel. Photos of the tank with this damage were posted on the Twitter account of The Dead District.
Where these pictures were taken and when is not reported. In the comments to the photo, it was suggested that the pictures were taken in 2006 during the military conflict between Israel and Lebanon (the second Lebanese war). It is assumed that in one of the battles a Lebanese anti-tank missile fired from an ATGM by one of the Hezbollah fighters hit the Merkava cannon. During the return shot, the tank's cannon exploded due to the previously received damage, but no one from the crew was injured. Later the tank was repaired and continued to serve.
It is also suggested that the tank's gun could have been damaged later, at the present time, for example, in the Gaza Strip for some reason.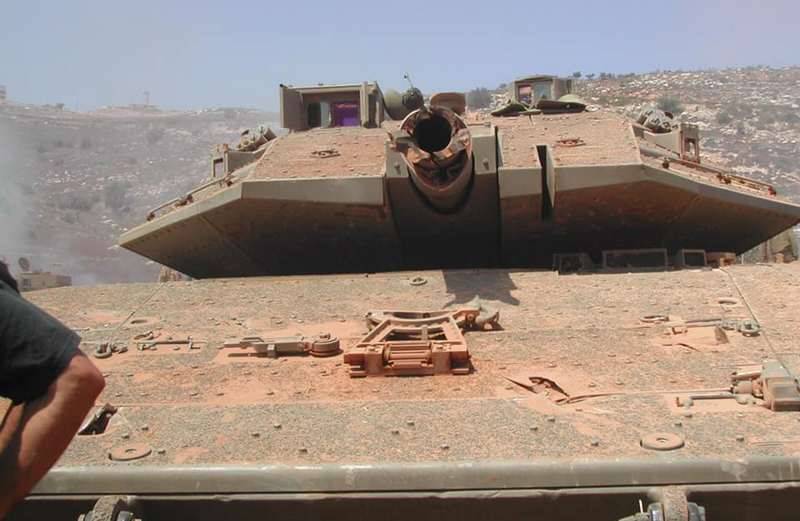 For our part, we note that most likely we are talking about the war with Hezbollah in southern Lebanon in 2006.
Tank "Merkava" was adopted by the Israel Defense Forces in 1979. The tank's designers paid great attention to the protection of the crew, so this tank is considered one of the most protected in the world. Currently, Merkava tanks are equipped with Trophy active protection systems, significantly enhancing their already good protection.