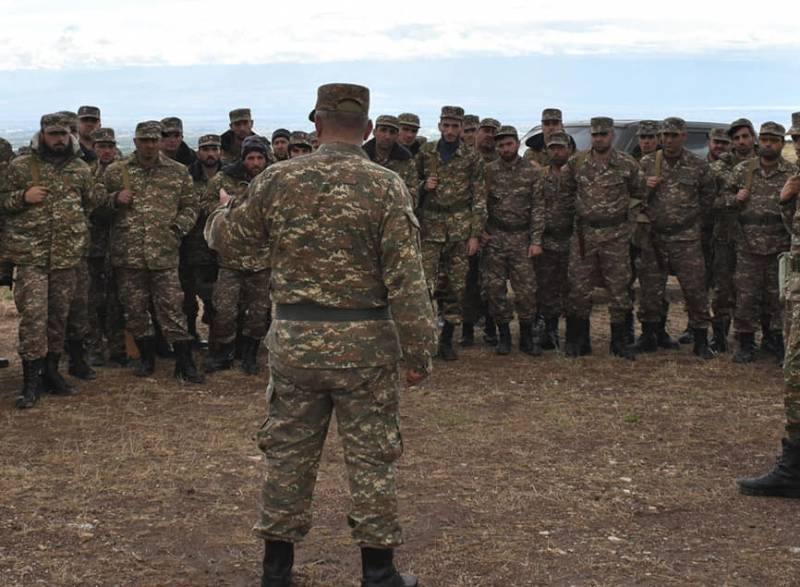 The Ministry of Defense of Armenia reports on the attack by the Azerbaijani troops with the use of multiple launch rocket launchers (MLRS) on the territory of the unrecognized Nagorno-Karabakh Republic.
Shushan Stepanyan, the spokesman for the ministry's press service, states that the Azerbaijani troops used the Grad MLRS to strike at the Karegakh settlement of the Kashatagh region of the NKR. After that, a highway was fired on in the area of ​​the village of Berdzor (the administrative center of the mentioned region).
The map below shows the territory, which, according to the Armenian side, was attacked using rocket artillery.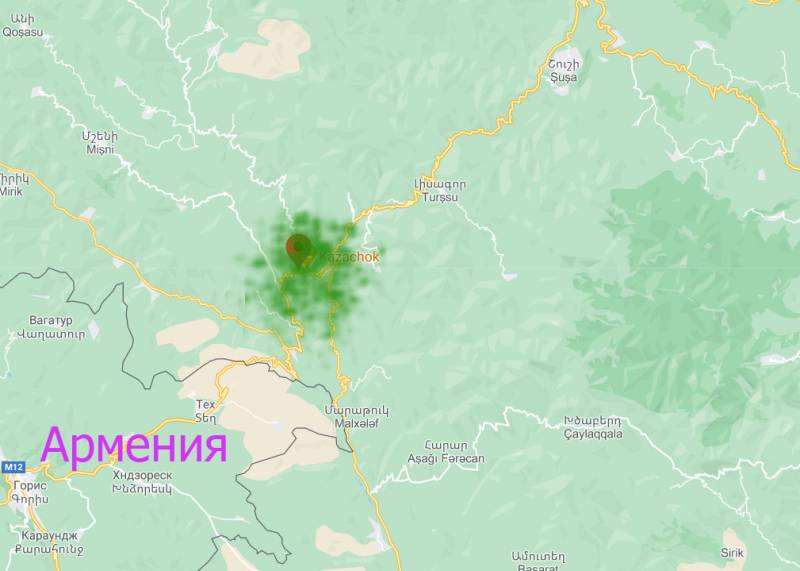 The other day "Military Review" reported that if the Azerbaijani troops succeed in the southern direction of the armed conflict, then they can make an attempt to cut the main communication routes between Armenia and the NKR. If we turn to the map and the indicated firing zone with the use of MLRS, then we can state that it is this attempt that is being carried out. The Azerbaijani troops decided to disrupt communication on the road that connects Goris and Tech of the Republic of Armenia with the cities of Shusha and Stepanakert of the Artsakh Republic of NKR.
If the Azerbaijani side succeeds, then the danger of a military blockade hangs over Nagorno-Karabakh, since the main roads and routes may be cut or destroyed. To achieve this, the Azerbaijani army still needs to take control of the territories in the northern conflict zone - east of the Armenian Vardenis.
The Azerbaijani Defense Ministry, meanwhile, reports on the false nature of the information about the alleged shelling of Azerbaijani positions by the Iranian side. Such statements appeared in the Armenian media. In particular, it was stated that Iran "struck a blow at the Azerbaijani troops after the flight of a kamikaze drone across the Iranian border."
Press service of the Ministry of Defense of Azerbaijan:
Spread by the Armenian side
news
about the alleged artillery shelling of Azerbaijani positions by Iran after crossing the Azerbaijani army's drone-kamikaze into Iranian airspace is false. This is another misinformation from the enemy.