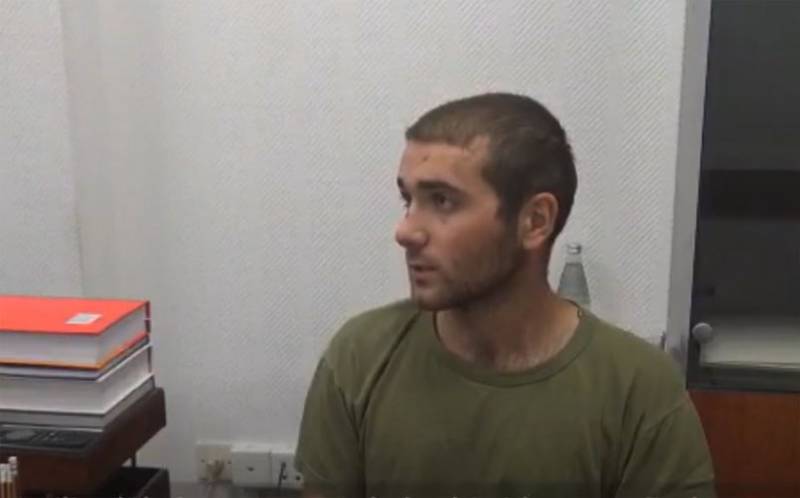 Kurdish militants from the Middle East are allegedly fighting on the side of Armenia. Their presence was reported by the captured junior sergeant of the Armenian army Albert Mikaelyan. At least that is how the Azeri news agency APA presented him.
The prisoner of war said that in the anti-tank battalion, where he served, there were allegedly 1,5 mercenaries from Kurdistan. Divided into detachments of 10-15 people, they were trained and prepared for military operations.
Mikaelyan claims that the Kurds spoke only their own language.
In fact, both Baku and Ankara have long been talking about the militants of the Kurdistan Workers' Party fighting on the side of Armenia. In particular, Turkish Ambassador to the United States Serdar Kilic spoke about them. However, there was no confirmation of this data. Whether it can be considered confirmation of the person's statement on the footage is also a big question, especially when you consider what level the information war has reached on both sides of the conflict.
Separate groups of Kurdish volunteers from the Middle East may well be in Nagorno-Karabakh. But their massive transfer is unlikely for objective reasons. First of all, they cannot get there through Turkey. Iran will also be against such traffic, as it has its own difficulties with the Kurds. In addition, Kurdish armed groups are busy in Syria with their own problems, participating in an armed conflict.
It is likely that Baku is declaring the presence of large Kurdish formations in the Transcaucasia in order to divert attention from the Syrian militants deployed to Azerbaijan by Turkey, reports of which have recently appeared more and more often.