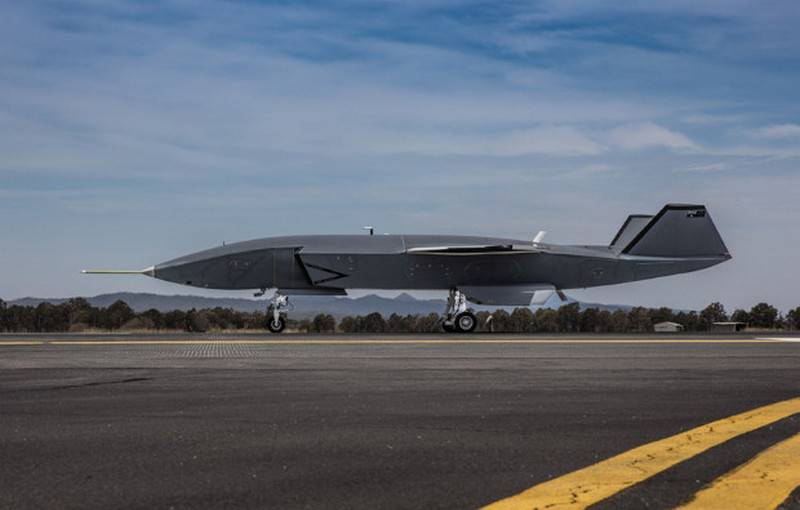 Developed by Boeing for the Australian Air Force, the promising unmanned wingman Loyal Wingman made the first low-speed run down the runway. As stated in the message of the concern, the device is being prepared for flight tests.
Boeing specialists, during low-speed runs, at which speed did not exceed 26 km / h, conducted an initial check of the operation of the main systems of Loyal Wingman. The unit performed a series of track maneuvers to test the brakes, engine and steering system. The concern does not provide other details of the tests.
As previously reported, the first flight of the unmanned wingman Loyal Wingman should take place before the end of this year.
According to data published in open sources, the unmanned wingman has a length of 11 meters and a wingspan of 11,7 meters. It has one jet engine. The main design feature of the UAV can be called a modular principle: depending on the nature of the task, the device will be able to take on different loads. The declared range is 3700 kilometers. The drone must accompany the fighters as a wingman, while carrying additional weapons or other systems necessary to complete the mission.
The Loyal Wingman unmanned wingman is being developed as part of the Loyal Wingman Advanced Development Program for the benefit of the Australian Air Force. Three flight prototypes will be involved in the tests. The tests themselves are being carried out at the Voomera rocket and space test site in South Australia.