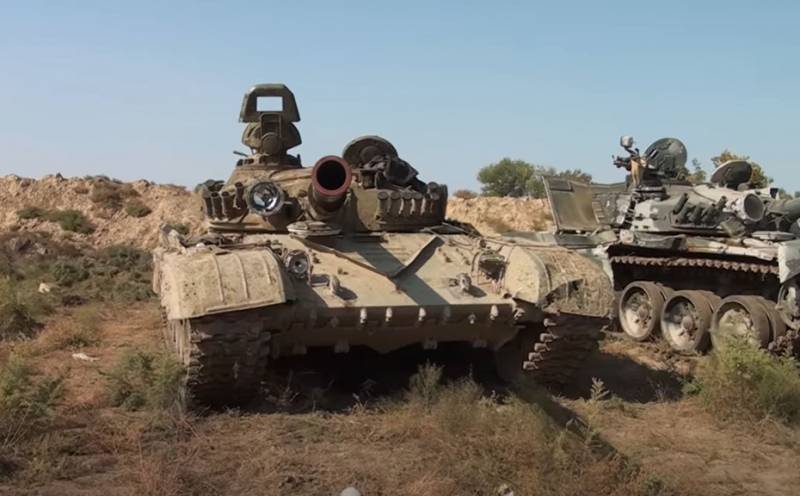 The Azerbaijani military department demonstrates the next footage with captured equipment. In this case, we are again talking about technology, the individual units of which remain "on the go".
In the shown video you can see
Tanks
left by the Armenian side. Among them is the T-72. Some tanks show damage, but this is not at all the damage that may be irreparable. Although there is such a technique, over the restoration of which you will obviously have to work hard.
Among other equipment, BMD and other armored vehicles were among the trophies of the Azerbaijani side.
Losses of Armenian troops:
The Ministry of Defense of Azerbaijan also demonstrates personnel from one more populated area taken under control. In this case, this is the village of Chereken, which belongs to the Jebrail region. Destroyed buildings, an abandoned car, damaged infrastructure are visible.
These footage testify that the Azerbaijani troops continue to advance in the southern direction of the conflict.
And on the official page of the press secretary of the Armenian Defense Ministry Shushan Stepanyan, there is a footage with a statement that "the enemy is retreating." At the same time, the Armenian side does not show personnel with territories and settlements recaptured from Azerbaijani troops.
Earlier, "Voennoye Obozreniye" reported that the Azerbaijani troops had a chance to reach the southeastern borders of the Republic of Armenia with further cutting of communication routes between Armenia and the Nagorno-Karabakh Republic.