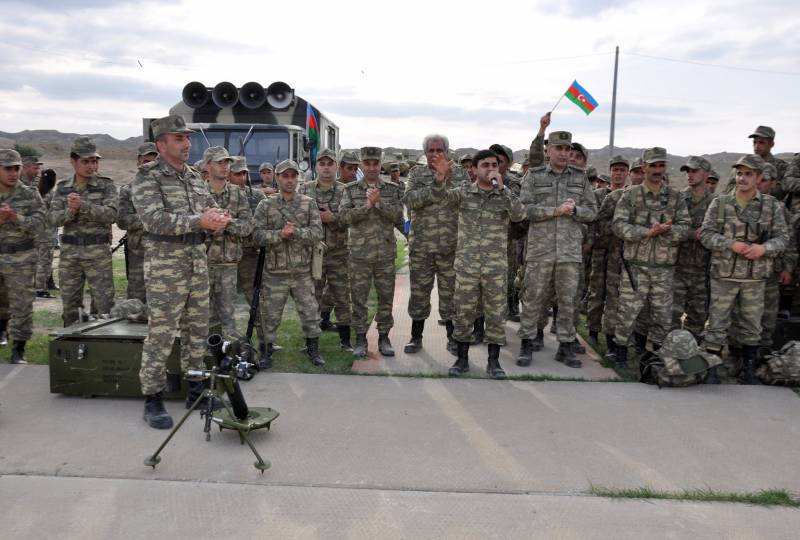 The Azerbaijani army continues to advance in areas adjacent to the territory of the unrecognized Nagorno-Karabakh Republic. To date, such settlements as Horadiz, Jebrail, Fizuli, Hadrut, Zangilan in the southern direction of hostilities, as well as Talish, Murovdag, Sugovushan in the northern one, have passed under the control of Azerbaijani troops.
With the capture of Zangilan by Azerbaijani troops, the situation in the southern territories, which are still held by the Armenian side, seriously complicated.
If the Azerbaijani troops succeed in breaking through the defense line southwest of the aforementioned city, then the Armenian troops will face the danger of losing control over the territories directly adjacent to the territory of the Republic of Armenia.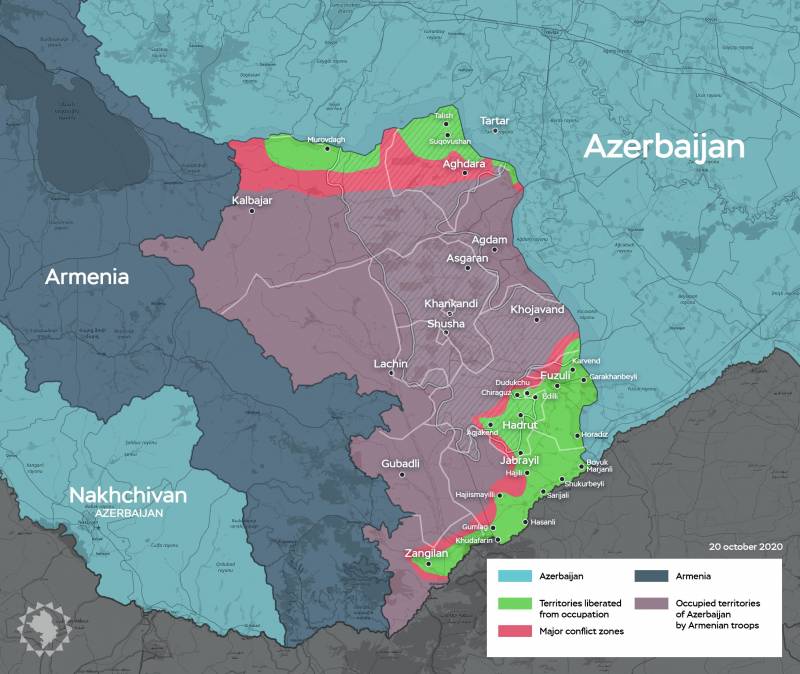 Rasul Hasan Map
In particular, Azerbaijani troops may be in the direction of such settlements of Armenia as Nerkin Ande and Shikaogh in the coming days.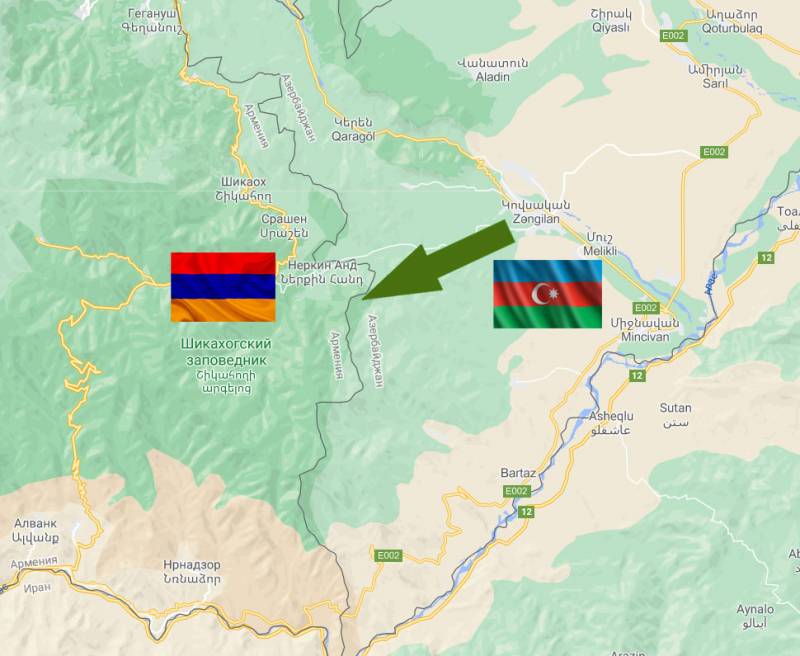 The exit to the southeastern borders of Armenia for the Azerbaijani army in the short term can give little. However, this is both a matter of prestige and a question of the effectiveness of an offensive operation. Moreover, in case of an intensification of the offensive in the north, the Azerbaijani side may try to cut off the territory of the NKR (Artsakh) from the territorial "communication corridors" with Armenia. This, apparently, is the main strategy of the Azerbaijani operation.
If the Armenian side does not take actions that could stop the offensive, then in the end there may be a danger of losing the main line of communication with Artsakh: the direction of Goris - Tekh - Lachin - Stepanakert.
Just a few minutes ago, the press service of the Azerbaijani Defense Ministry announced the destruction of the drone of the Armenian troops. It is alleged that he was moving in the direction of the city of Ganja.