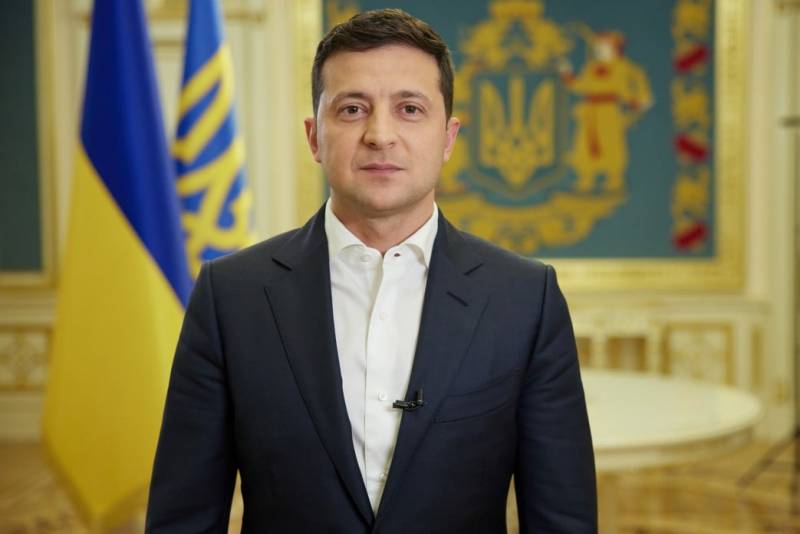 Today, the President of Ukraine delivered an annual message to the People's Deputies of the Parliament - the Verkhovna Rada. Vladimir Zelensky's speech is devoted to a number of issues of both foreign and domestic policy. One of the topics raised by the president-comedian concerned the Crimean peninsula.
According to Zelensky, expressed to the deputies, all those persons who "surrendered Crimea without a fight must be held accountable."
At the same time, the Ukrainian president added that this is not about revenge, but "restoration of justice."
Zelensky added that Ukraine is building "a modern army that will be able to defend statehood on land, on water, in the air, as well as in cyberspace.
Zelensky:
We are doing this so that no one else has the idea that it is possible to encroach on our sovereignty, our territorial integrity, or to take away part of Ukraine's territory without firing a single shot. It will not happen.
At the same time, Mr. Zelensky did not specify what exactly his words about responsibility mean for those who "surrendered Crimea without a fight". Do you mean only servicemen who went over to the side of Russia, or are we talking about the then Ukrainian authorities, including, for example, Alexander Turchinov?
Perhaps no one in Ukraine already expects any concretization from Zelensky, since people have already got used to the fact that most often his statements remain just statements.
Full version of the message: