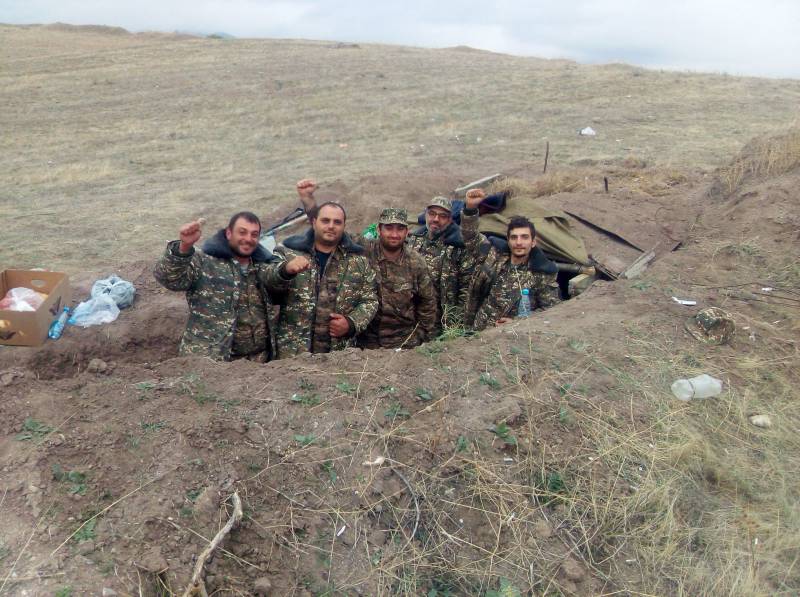 France may be the first European country to recognize the independence of Nagorno-Karabakh. French Senator Valerie Boyer made a corresponding proposal.
Boyer suggested France to recognize the independence of Nagorno-Karabakh. According to her, opposing the "offensive of Azerbaijan" in Karabakh is the same as opposing the "spread of Turkish Islam in Europe."
By the end of this week, the senator intends to submit to the French Senate a document on the recognition of the Nagorno-Karabakh Republic, as well as condemnation of the actions of Azerbaijan and Turkey. It has not yet been announced when this document will be considered.
Let us remind that France, along with Russia and the United States, is the co-chair of the OSCE Minsk Group for a peaceful settlement in Karabakh.
Meanwhile, as previously reported, recently Paris has a very negative attitude to Ankara's initiatives, a particular negative reaction from France was caused by Turkey's open support for Azerbaijan.
French President Emmanuel Macron directly announced the transfer of militants of pro-Turkish groups to Karabakh to participate in hostilities on the side of Azerbaijan. In response, Azerbaijani President Ilham Aliyev demanded an apology from Paris. Earlier, he warned that Baku would immediately sever all diplomatic ties with the country that recognizes the independence of Nagorno-Karabakh.
For our part, we note that France has a very large and strong Armenian diaspora, which includes many famous French politicians and cultural figures.
It should be reminded that Armenia itself has not yet recognized the independence of Artsakh.