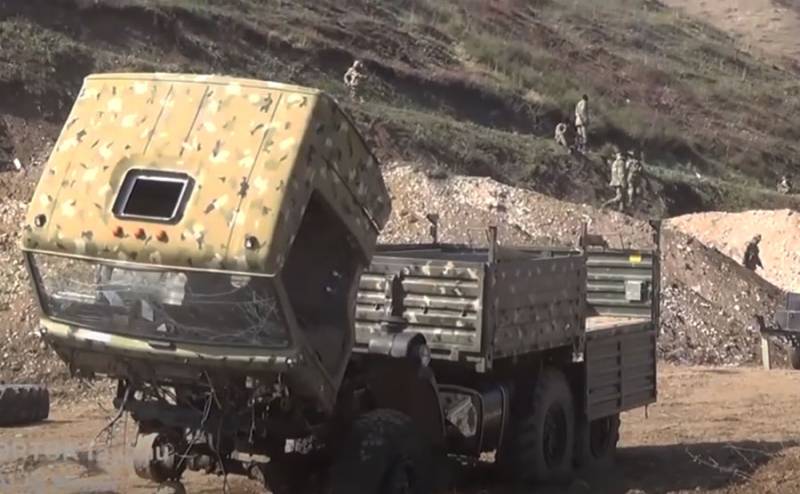 Against the background of Baku's statements about a successful campaign in Karabakh, the Azerbaijani side began to voice the size of the losses suffered by the enemy on the battlefield.
Azerbaijani President Ilham Aliyev gave an interview to the French TV channel France 24 and Turkish Haber Türk, during which he summed up the preliminary statistical results of the Karabakh confrontation.
According to him, Azerbaijani troops managed to destroy weapons and military equipment worth a total of $ 1 billion. These include 200
tanks
, in addition to them, 33 MBTs were taken as trophies, two launchers of the S-300 anti-aircraft complex were eliminated.
I can say that the Armenian army suffered great damage
- noted Aliyev.
As he pointed out, a significant contribution to the destruction of enemy targets was provided by unmanned strike systems of Turkish and Israeli production, which were acquired by the Azerbaijani army. The latest addition to the strike arsenal is the Bayraktar TV-2 UAV, which were purchased from Turkey in the summer of 2020.
Drones have proven their effectiveness in the course of hostilities [...] I can tell you that only with the help of drones bought from Turkey, we destroyed military equipment of the Armenian Armed Forces worth $ 1 billion. This is a serious loss for them.
- Ilham Aliyev said.