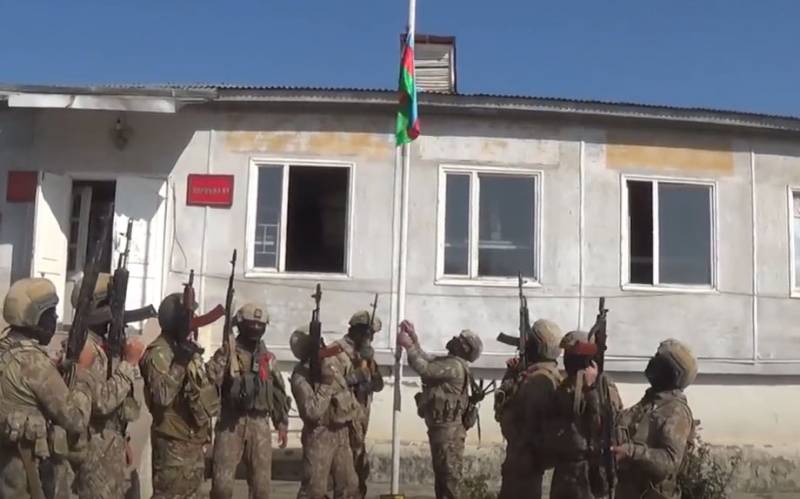 Azerbaijan special forces in Fizuli
Armenian President Armen Sarkissian made a statement in which he outlined Yerevan's position on the possibility of recognizing the Nagorno-Karabakh Republic. Let us remind that by now a strange situation has developed, in which the Armenian authorities call on the international community to recognize Artsakh, but they themselves do not.
According to Sargsyan, which he expressed to several media outlets, Yerevan will accept the recognition of the independence of the NKR in the following situation: if Baku continues its military operation, refusing to negotiate a peaceful settlement.
At the same time, the President of Armenia, trying to explain why Yerevan does not recognize the independence of Artsakh, made the following statement, which was called dubious in Azerbaijan. According to him, expressed in an interview
"Kommersant"
, non-recognition of the independence of the NKR "is connected only with the fact that the Armenian side wants to resolve the issue peacefully."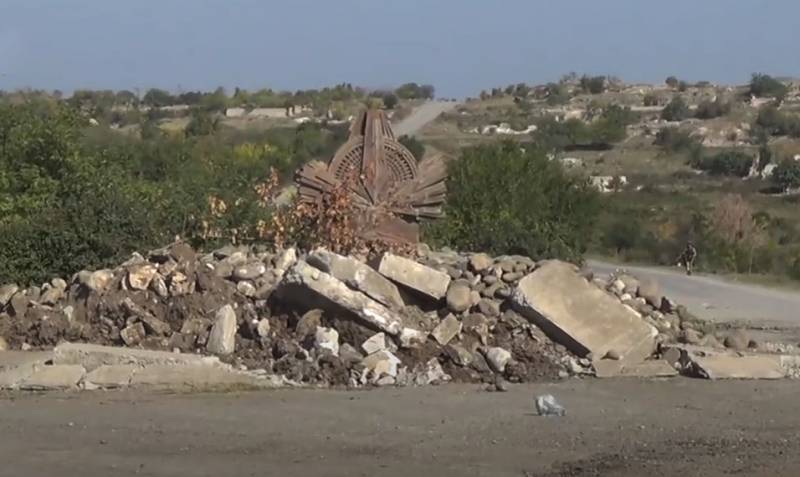 Against this background, the Azerbaijani side showed the city of Fizuli taken under its control and the raising of the state flag of the Republic of Azerbaijan in its center. One of the accents in the video presented by the Azerbaijani Ministry of Defense was made on the dilapidated Azerbaijani cemetery in this settlement: