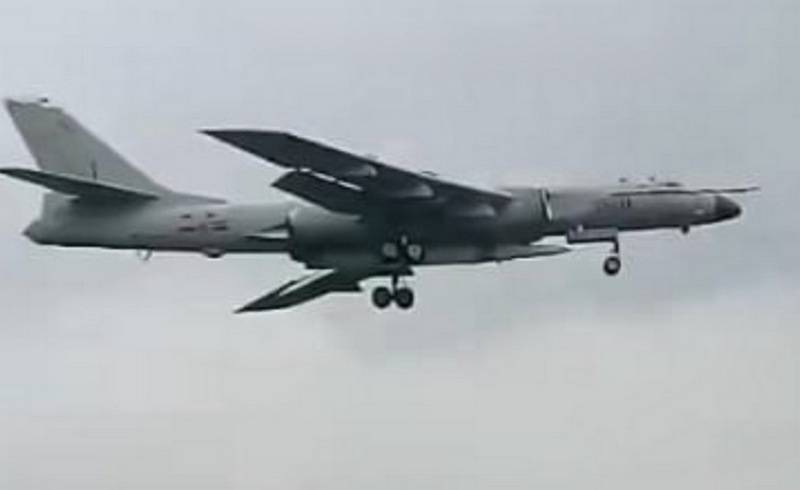 The first photographs of the Chinese H-6N bomber equipped with a ballistic missile appeared in the media and the Web. Military Watch Magazine writes about it.
After long expectations, the newspaper writes, China has shown for the first time a new air-launched ballistic missile designed for PLA H-6N bombers. It is assumed that the new air-launched anti-ship missile is a modification of the DF-21D anti-ship missile of the Dongfeng-21 (East Wind-21) ground-based anti-ship missile. The rocket is a relatively compact solid-propellant rocket with an estimated range of more than 2500 km.
It is noted that the Chinese missile was deployed after the appearance of the Russian "Dagger" - the Kh-47M2 hypersonic ballistic missile, which is entrusted with both anti-ship and strike functions. The Russian "Dagger" is intended for installation on high-speed interceptors MiG-31K and Tu-22M3 missile carriers.
According to experts, the Chinese missile is larger than the Russian Dagger. This missile, the newspaper writes, will allow the PLA to control the western part of the Pacific Ocean, keeping the US Navy ships at a farther distance than ground-based anti-ship missiles. The question remains whether it is possible to install a nuclear warhead on a new anti-ship missile system.
Just as experts note, it is not yet clear on which carriers, besides the H-6N bombers, the new missile can be used. Among the likely carriers are the JH-7 strike fighter and the promising H-20 stealth bomber.