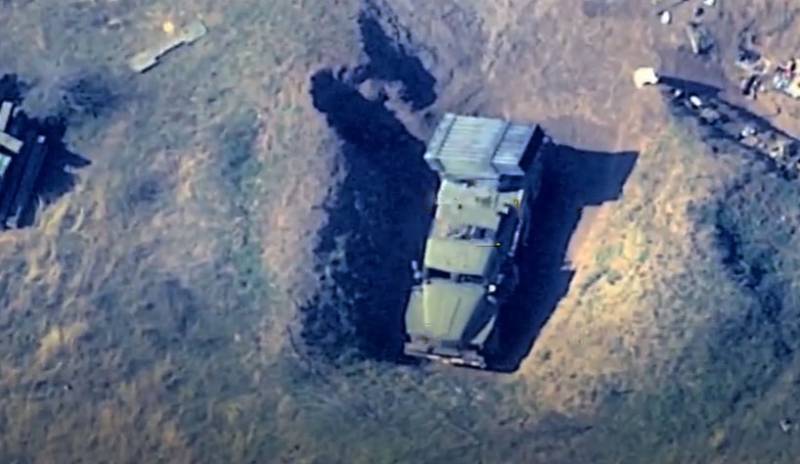 The network discusses publications of the Azerbaijani Ministry of Defense, which demonstrate the destruction of enemy equipment. The destruction of warehouses of fuels and lubricants by air strikes is demonstrated.
The footage presented by the Azerbaijani military department shows that after the airstrike, a fire started on the territory of the building complex.
You can also see the damage that is caused by an air strike.
Another video demonstrates the destruction of armored vehicles and multiple launch rocket systems of the Armenian forces in the conflict zone in Nagorno-Karabakh. Direct hits to the MLRS are visible. It is also clearly visible that the strikes were applied to the technique, which was disguised by the Armenian side. Earlier, the troops of the unrecognized Nagorno-Karabakh Republic deployed equipment, including
Tanks
, without any camouflage, in fact in an open area. But, as this video shows, camouflage does not help, including a specific camouflage under the branches of separately growing bushes.
In this video, you can also see the detonation of ammunition of military equipment, into which shells (missiles) of Azerbaijani troops fall.
Earlier it was reported about the destruction of the Armenian army by the Azerbaijani troops of the S-300 air defense system. Attention is drawn to the fact that the complex was in a "combat state". The Armenian side did not comment on these statements.