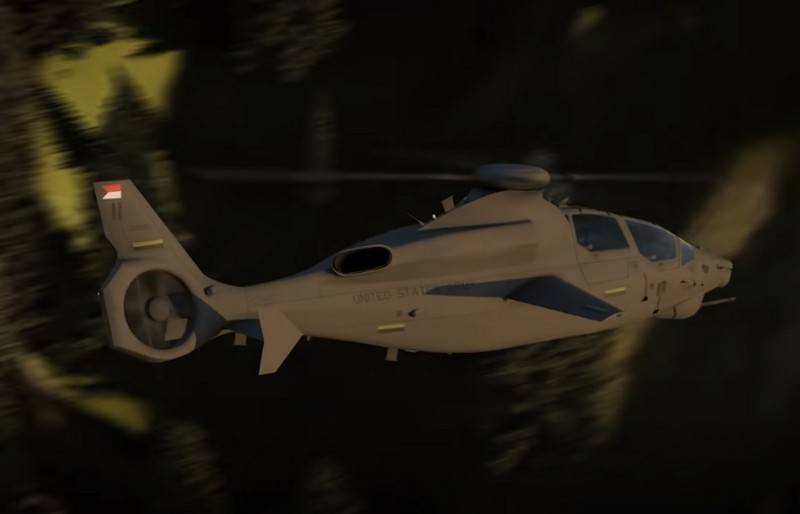 In the USA, assembly of the first flight prototype of the promising high-speed reconnaissance helicopter Bell 360 Invictus has begun. As reported by NPlus1 with reference to Flightglobal, the assembly is carried out at the facility of the American company Bell Helicopter in Amarillo, Texas.
Bell Helicopter specialists have begun assembling individual units of the first flight model of a promising high-speed helicopter. In the near future, the company intends to start assembling the fuselage. The first flight of the new helicopter is scheduled for 2022.
The newest promising helicopter is being developed on the basis of the Bell 525 Relentless civilian multipurpose helicopter. From the basic version, he inherited a "glass" cockpit and fully digital control. The body of the helicopter is made using stealth technologies. The helicopter received a wing, which at cruising speed will create up to 50 percent of the lift, as well as a tail stabilizer with movable aerodynamic surfaces.
Bell 360 Invictus was armed with a 20-mm cannon, as well as air-to-surface missiles, some of which are located in the internal compartments. In addition, the helicopter can carry bombs or containers with various weapons or equipment. The speed is 180 knots, or approximately 333 km / h. The helicopter can be transported by C-17 Globemaster III transport aircraft.
The Bell 360 Invictus was developed for the FARA (Future Attack Reconnaissance Aircraft) competition announced by the US military to replace the Bell OH-58 Kiowa light multipurpose reconnaissance helicopter. Currently, its functions are partially performed by the AH-64 Apache percussion unit.