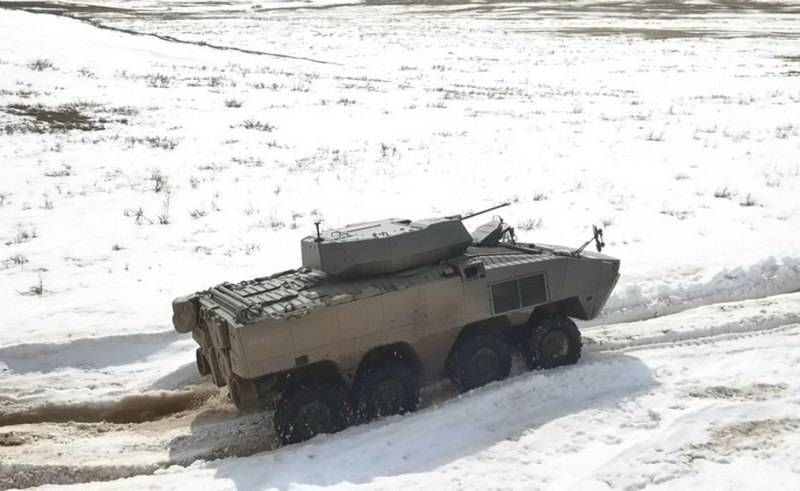 The Armed Forces of Kazakhstan in the future may be armed with the Turkish armored wheeled vehicle "Arma". According to the Kazakh military department, the Turkish company "Otokar" has offered an armored car of its own production for experimental military operation.
As stated in the message of the Ministry of Defense of Kazakhstan, specialists and servicemen of the armed forces got acquainted with the combat capabilities of the "Arma" wheeled combat vehicle (BKM).
According to the developer, the Arma 8x8 BKM has high mobility, maneuverability and a sufficient level of ballistic and mine protection that meets NATO standards. BKM has the ability to swim through water bodies at a speed of up to 8 km / h. The design allows the vehicle to be adapted for various tasks by installing various combat modules with weapons ranging from machine guns of 7,62 mm caliber to 105 mm guns.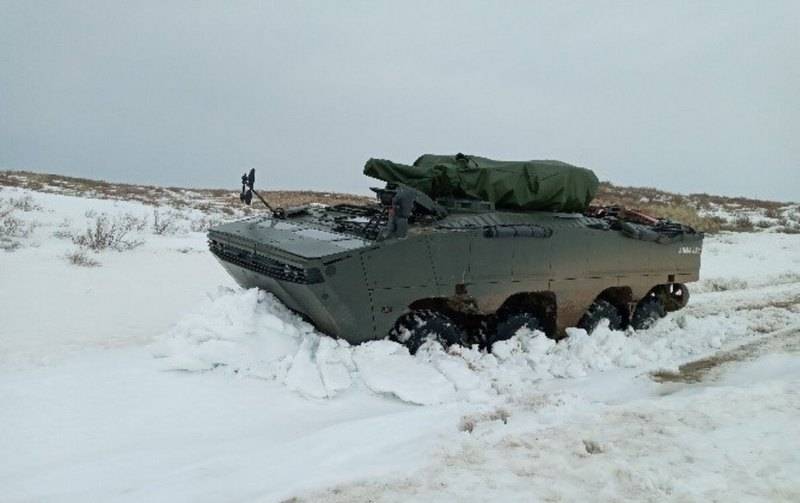 For testing, the Turkish company offers BKM in the following modifications: a fire support vehicle, a reconnaissance vehicle with the installation of equipment at the request of the customer, a command and staff vehicle, as well as engineering, sanitary, evacuation and amphibious options.
The Ministry of Defense of the Republic of Kazakhstan notes that the initial tests of the Arma BMV were carried out in March this year at a training ground in the Karaganda region during the day and at night, overcoming typical obstacles, as well as snow cover with a depth of 30 to 65 cm. Fire tests were also carried out. The tests carried out have shown full compliance with the BKM declared characteristics.
At present, the Otokar company, free of charge, provides a combat vehicle with a combat module installed at the request of the customer for experimental military operation.