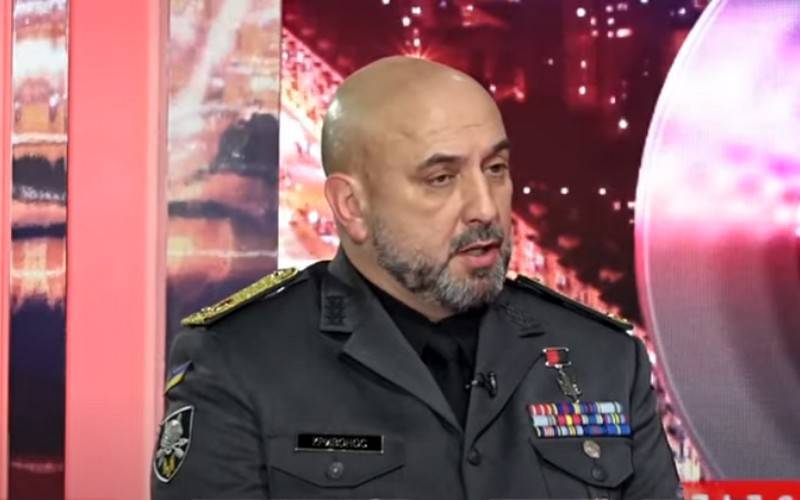 It is not a problem for Russia to launch a full-scale aggression against Ukraine, but huge losses of personnel of the Russian army in the Donbass will undermine the situation in the country, as it was during the war in Chechnya. The Deputy Secretary of the National Security and Defense Council (NSDC), General of the Armed Forces of Ukraine Sergei Krivonos spoke about this on the air of "Observer".
The Ukrainian general admitted that the military-technical potential of Russia significantly exceeds the Ukrainian one, and the number of military personnel and equipment is much larger than in the Armed Forces of Ukraine, but in the event of an invasion of Ukraine, the question of quantitative and qualitative correlation will not arise. According to him, the Ukrainian army has "excellent combat experience", which it received during the six and a half years of the war. In addition, the Ukrainian army, in contrast to the Russian, has motivated servicemen.
It is not a problem for Russians to mentally start a full-scale aggression against our country. But they understand that the huge amount of losses that their armed forces will receive is a stream of coffins that will go to the Russian Federation. Let's remember 1994-96. What then destabilized the situation in the Russian Federation? Chechen War. Hundreds and thousands of corpses of Russian soldiers who were brought home then shook the situation very much. And they understand the threat of this
- stressed Krivonos.
The general is convinced that Russia will not invade Ukraine, but will make it so that the Ukrainians themselves destabilize the situation in the country.
At the same time, the Main Intelligence Directorate of the Ministry of Defense of Ukraine warned that back in February 2020, Russia had tripled its military potential on the border with Ukraine and was fully prepared for an invasion.