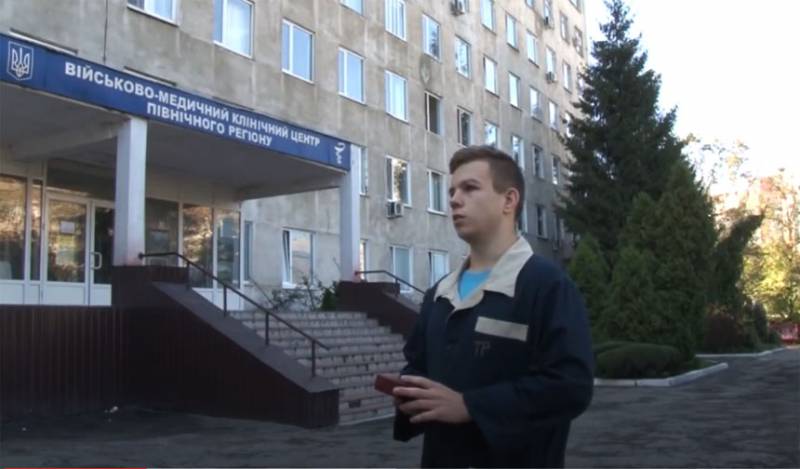 A video was released in Ukraine, the main character of which was a cadet of the Kharkiv National University of the Air Force named after I. Kozhedub Vyacheslav Zolochevsky. This is the same cadet who turned out to be the only survivor of the fall of the An-26 transport aircraft. Recall that Ukraine has not yet given an answer to the question of what is the main reason for the fall of the aircraft of the Armed Forces of the Armed Forces of Ukraine. One of the preliminary versions sounded like this: a problem with the engines - the last overhaul was carried out 30 years ago.
The main message of the video, filmed by the military television of Ukraine, was to tell Ukrainians about the decision taken by the cadet Zolochevsky. Earlier, he said that he does not know yet whether he will continue to be among the cadets of the aviation faculty. Now Vyacheslav Zolochevsky himself said that he decided to return to the learning process.
The cadet also said that the president of Ukraine and the head of the national university spoke with him. Zolochevsky also showed a medal for service to Ukraine, which he was awarded by the Ukrainian authorities. The medal was presented to the cadet by Major General Alexander Turinsky, head of the Kozhedub University in Kharkov.
Zolochevsky:
Of course it was an accident ... it was terrible. But I will continue to study the chosen specialty. I received not only physical, but also moral assistance.