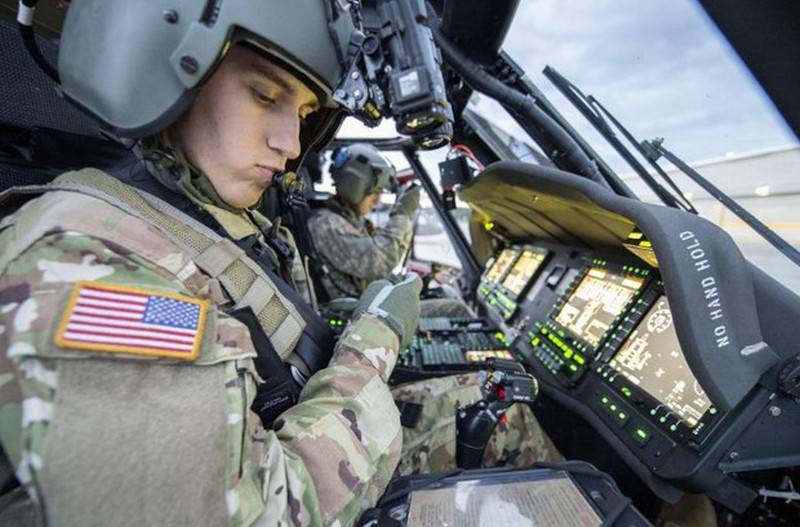 The US Army has received the first UH-60V Black Hawk multipurpose helicopter with a "glass cockpit". According to Flightglobal, the outdated UH-60L helicopter has undergone modernization.
According to the portal, during the modernization of the outdated UH-60L to the UH-60V version, a fully digital cockpit and controls are installed on the machine, unified with modern UH-60M multi-purpose helicopters.
The new cockpit received four contrast liquid crystal displays, two of them display information about speed, altitude, roll and pitch, and the other two - flight missions, sensor readings and any other information that the pilots choose.
All equipment is made on a modular basis with an open architecture. Software can be updated and added by simply installing additional applications.
The adoption of the modernized UH-60V helicopter will allow the US Army to abandon separate pilot training, since previously training took place separately on the UH-60L and separately on the UH-60M. In addition, the UH-60V equipment is compatible with the global air traffic management system.
The modernized version has been developed since 2014, the first flight was made on January 19, 2017. In total, the Pentagon plans to bring 760 UH-60L helicopters to the UH-60V version.
The UH-60 Black Hawk is a multipurpose helicopter created by the American company Sikorsky. The helicopter is in service with the American army, where it replaced the famous Bell UH-1, which is one of the symbols of the Vietnam War. The new rotorcraft was designed to transport 11 soldiers in full gear. The prototype of the helicopter took to the skies on October 17, 1974, and on December 23, 1976, the helicopter won a competition announced by the military and was put into mass production. The helicopter is still being produced.