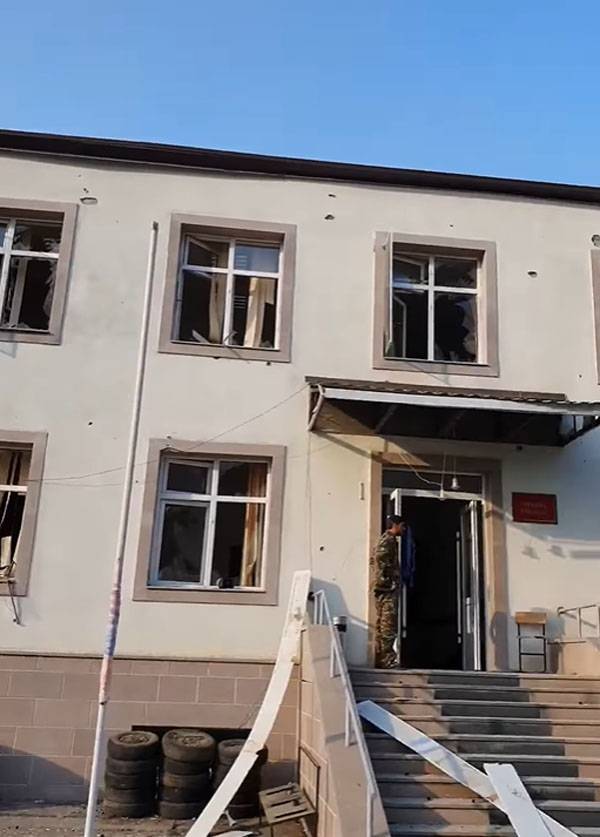 Shushan Stepanyan, press secretary of the Ministry of Defense of the Republic of Armenia, made a statement that Azerbaijani troops fired on the hospital building. According to Stepanyan, it happened in the north-east direction.
From Stepanyan's post:
Official Baku constantly says that the Azerbaijani army does not fire at civilian objects, that the widespread information about the shelling of the hospital is false. They also declare about the alleged observance of a humanitarian truce.
The spokesman for the Armenian Defense Ministry notes that the photos of the hospital building and infrastructure speak best about this.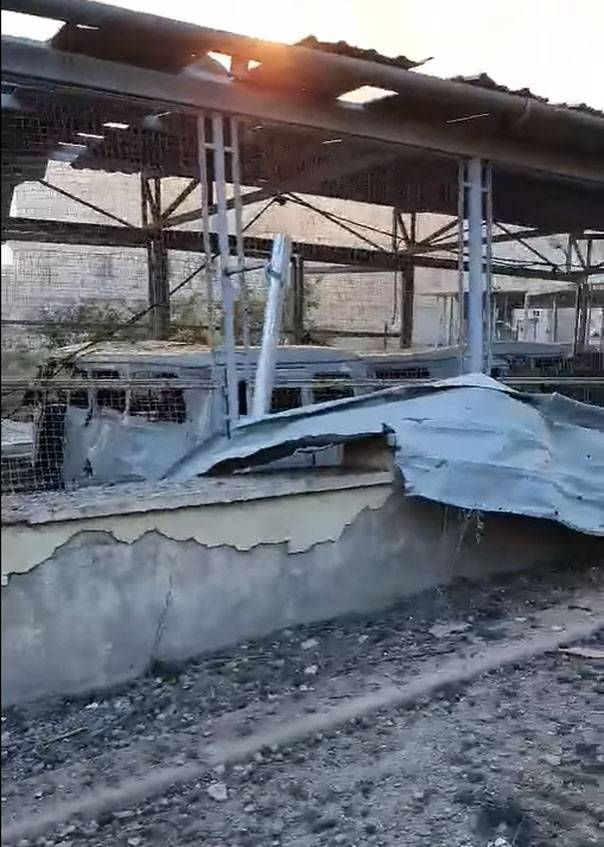 The footage shows a building damaged by shelling, an ambulance car pierced by bullets or shrapnel, the roof of a hangar for medical vehicles torn off, and destroyed infrastructure.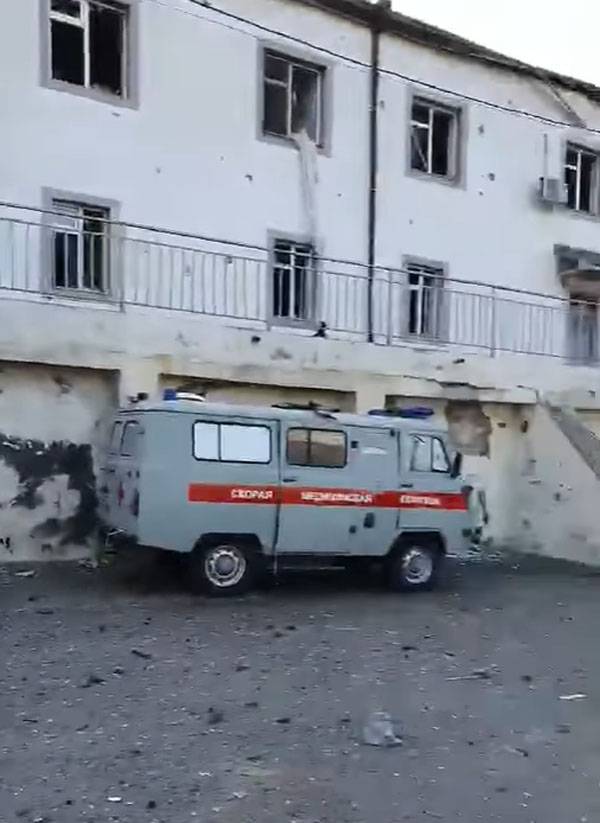 Meanwhile, the Azerbaijani side is distributing footage from the city of Jebrail, which came under the control of Baku. At the same time, footage of the use of heavy weapons is shown, which, for obvious reasons, does not fit in with the statements and observance of the humanitarian ceasefire by the parties.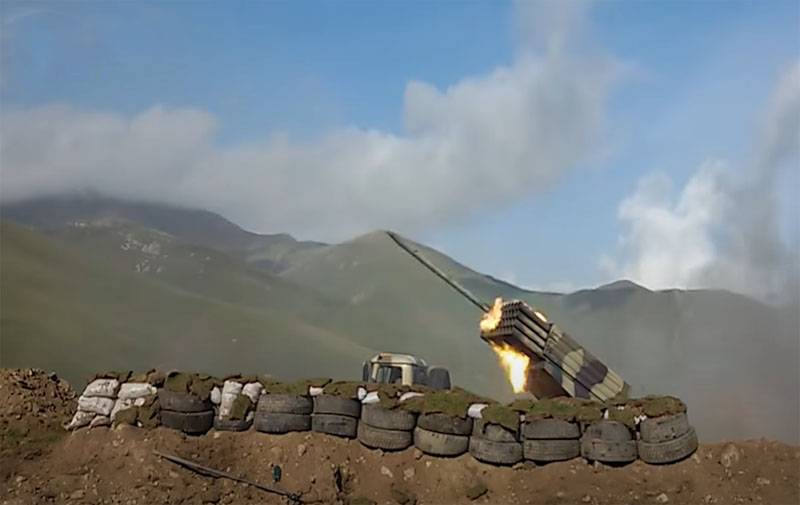 Personnel of the Azerbaijani Ministry of Defense: