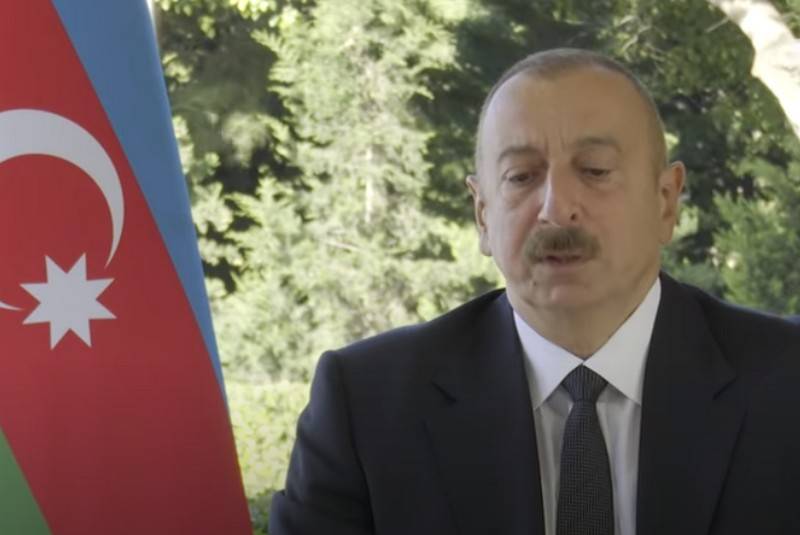 Azerbaijan will immediately sever diplomatic relations with any country that has recognized the independence of Nagorno-Karabakh. This was stated by the President of the country Ilham Aliyev in an interview with the Turkish TV channel Haberturk.
The territorial integrity of Azerbaijan is recognized by the whole world. (...) I do not believe that any country will recognize the independence of Nagorno-Karabakh, because in less than an hour we will cut off all diplomatic ties with this country. It is necessary
- he said.
At the same time, Aliyev stressed that after the return of the territory and the end of the conflict, the Azerbaijani and Armenian peoples will jointly live in Nagorno-Karabakh, as it happens in other countries. He added that the Azerbaijani people are not the enemy of the Armenian.
The Azerbaijani people just want to live in the land of their ancestors. He has the right to do so. Let them live, and we. But to expel us so that only they can live there is unfair. We can never agree to this
- he said.
Commenting on the possibility of sending peacekeepers to Nagorno-Karabakh, Aliyev noted that this is possible only with the consent of Azerbaijan and Armenia.
Another question is that today, when we talk about peacekeepers, we are talking about the territory of Azerbaijan, everyone should understand this. The matter concerns the territory of independent Azerbaijan. Without our permission, peacekeepers of no country can be sent to our lands. This is against the law. This is contrary to international law. And this is unacceptable
- he stressed.
In turn, Armenian Prime Minister Nikol Pashinyan, during his address to the nation, said that Armenia was aware of Azerbaijan's plans to start hostilities in Nagorno-Karabakh. According to him, Baku initially demanded that seven regions around Nagorno-Karabakh be given to Azerbaijan, and also refused to consider the issue of the status of Nagorno-Karabakh outside Azerbaijan.
Azerbaijan demanded that the people of Karabakh immediately surrender five out of seven districts, submit a schedule for the surrender of the remaining two, and fix that, whatever the status, Karabakh should be a part of Azerbaijan. That is, the districts had to be surrendered not in return for status, but in return for peace. Otherwise, Azerbaijan threatened to resolve the issue by war
- added Pashinyan.