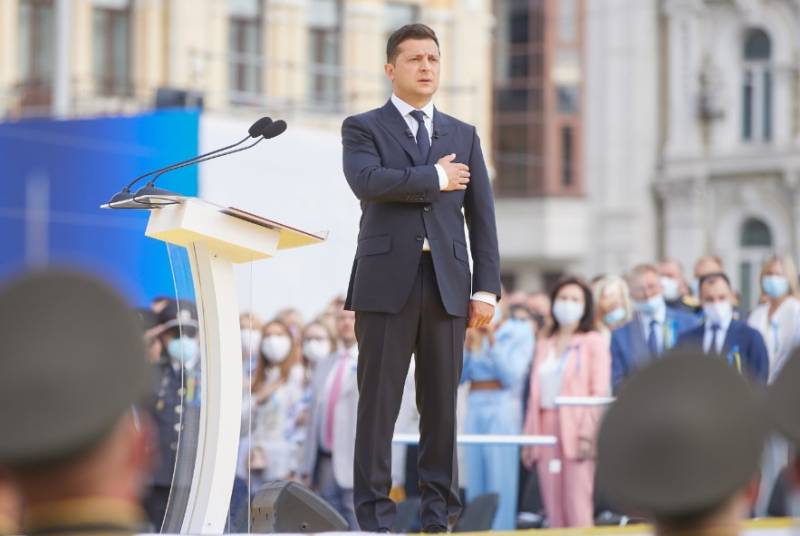 Volodymyr Zelenskyy said in which case he was ready to voluntarily resign, noting that he had never held on to either ratings or power. The head of the Ukrainian state said this in an interview with BBC presenter Stephen Sakura for the TV program HARDtalk.
Ukrainian President Volodymyr Zelenskyy promises to leave office if he cannot end the war in Donbas:
If I cannot end the war in Donbass, then another person must come who is able to end this tragic
history
... A tragic story between our countries.
The country's leader added that he is a supporter of a peaceful solution to the Donbass problem and believes that this option is possible, otherwise he would not run for president. At the same time, he hopes for "help from the whole world."
During the conversation, some other topics related to the domestic and foreign policy of Ukraine were also touched upon. In particular, they discussed the fight against corruption, attempts by the Ukrainian authorities to prosecute ex-President Petro Poroshenko and Putin's influence on the course of the conflict in Donbass.
Discussing the interview, some Ukrainian viewers concluded that the British journalist is better oriented in the political situation in the country than Volodymyr Zelenskyy.