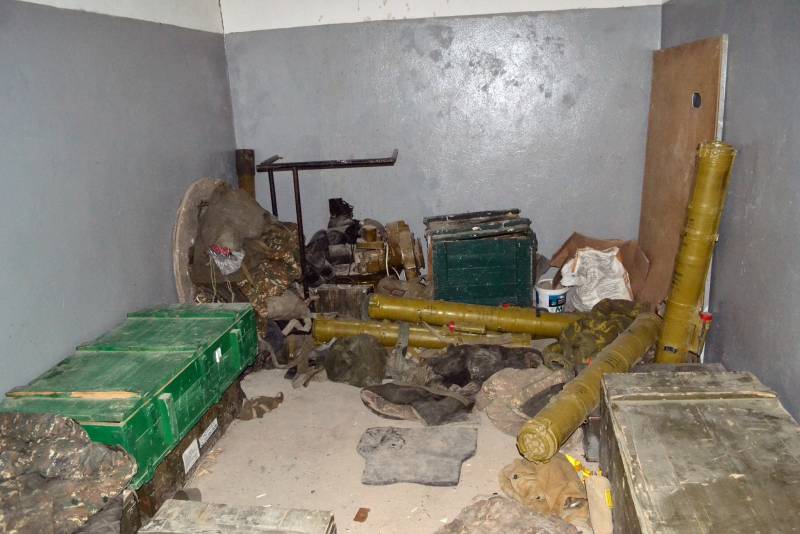 The parties to the conflict in Nagorno-Karabakh have been exchanging accusations of violating the ceasefire over the past hours. It should be reminded that an agreement of a humanitarian nature was reached between the Foreign Ministers of Armenia and Azerbaijan at the talks in Moscow. But, as both sides of the conflict now report, shelling continues.
The Azerbaijani Defense Ministry is publishing a statement today, which refers to the attempts of the Armenian side at night to attack the regions of Hadrut and Jebrail. The department claims that the enemy was trying to regain lost ground and concentrated military equipment in these areas.
From the message of the Azerbaijani Ministry of Defense:
At night, enemy attempts to make attacks were stopped by our troops.
The footage shows the destruction of equipment and manpower of the defense army of the unrecognized Nagorno-Karabakh Republic. Strikes are seen on the trenches and trenches of the Armenian side. Filming is conducted from a drone using an infrared camera.
It is reported that among the losses of the Armenian side is the deputy commander of the 1st motorized rifle regiment, Lieutenant Colonel Artak Vanyan. Additionally, it is alleged that the soldiers of the 1st, 5th and 9th motorized rifle regiments allegedly leave their positions. From the post:
The soldiers have lost faith in their commanders. It is difficult to return them to the positions they left.
Another video from the Ministry of Defense of Azerbaijan on the delivery of night strikes against Armenian troops in the conflict zone:
As you can see, the ceasefire in the conflict zone is not observed.