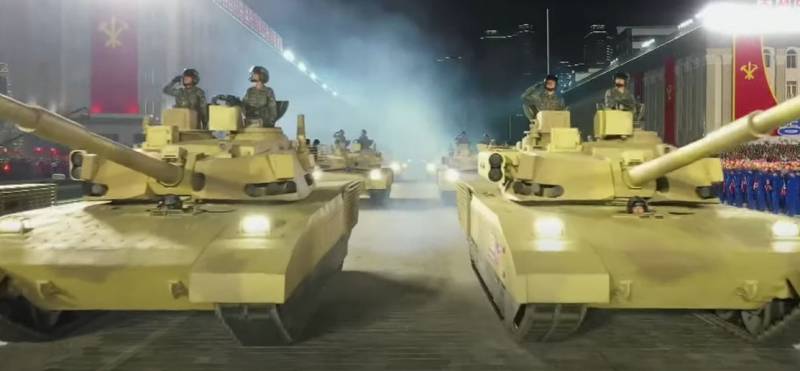 The military parade in the DPRK capital, Pyongyang, has attracted increased attention from military experts and ordinary people with an interest in military topics. Moreover, they pay attention to the parade held by Kim Jong-un in both Asian and Western media. The parade was dedicated to the 75th anniversary of the country's ruling party.
The Defense Blog draws attention to the passage through the central square of Pyongyang new
tanks
... The author writes that "North Korea showed the latest tanks - its own version of the Russian Armata tanks.
According to the author of the publication, "the newest North Korean main battle tanks are outwardly very similar to the Russian T-14 Armata.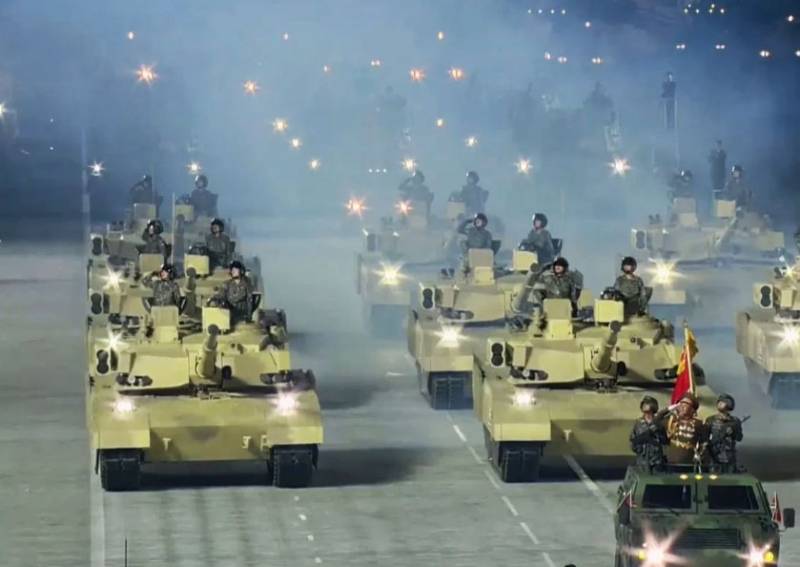 From the material:
The photographs show a clear similarity between the North Korean MBT and the Russian-made Armata. Outwardly, the image of a Russian tank is repeated, which has repeatedly appeared at military parades in Moscow.
When discussing the layout of the tank, experts note that its turret is not uninhabited.
During the parade in Pyongyang, it was reported that the new main battle tank received improved reactive armor, anti-tank missile system. Some experts note the KAZ (active protection complex) of the North Korean tank.
And this is from publications in the DPRK media:
Military equipment and the solemn ceremony that marched across Kim Il Sung Square showed how our country has increased its military power a thousandfold under the banner of self-defense and admiration for the great party, how we ensure the sovereignty and dignity of the state and nation for the prosperity of the current generation and the happiness of descendants.
Also, an intercontinental ballistic missile, which is called one of the largest in the world, was transported across the Kim Il Sung square. An 11-axle tractor was used for it.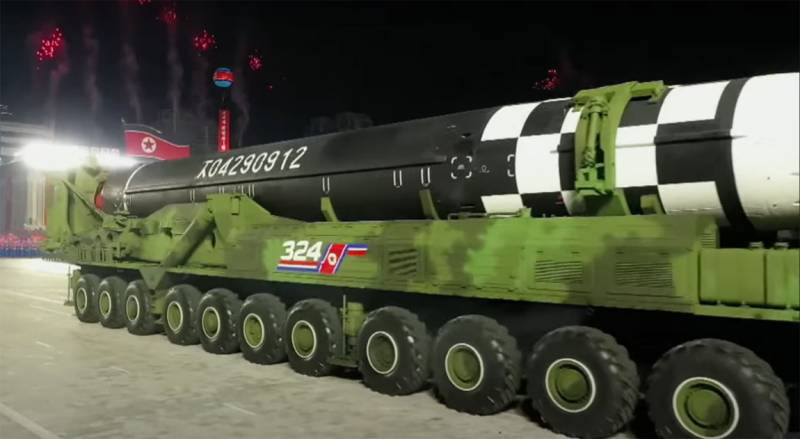 Footage of the military parade in the DPRK: