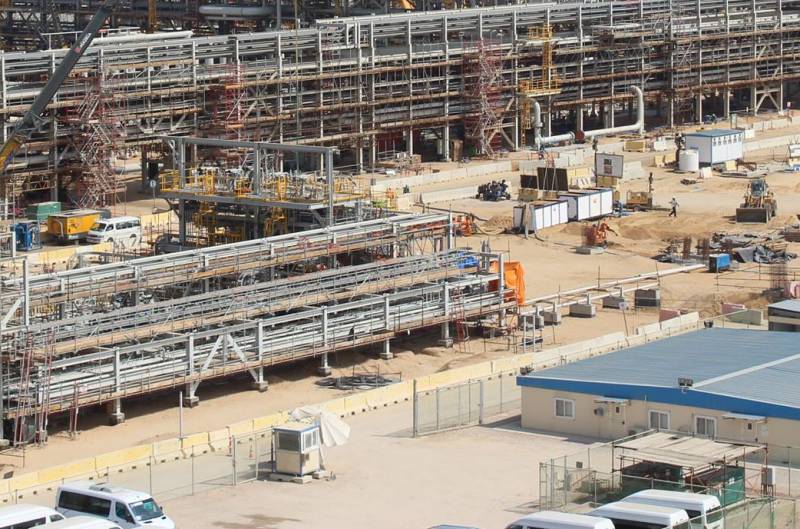 Military actions should not create threats to the Baku-Tbilisi-Ceyhan oil pipeline. This is very important, since the highway is of strategic importance not only in the Transcaucasian region, but also far beyond its borders.
This statement was made by the Minister of Foreign Affairs of Georgia David Zalkiani at a briefing held after the government meeting.
Tbilisi's fears are caused by a message from the Azerbaijani Prosecutor General's Office on Wednesday about an attempt by the Armenian military to attack a section of the oil pipeline on the territory of Azerbaijan. They say that the strike was struck the day before yesterday at about 21. Yerevan denies this information.
It is very important for us that there is no military influence of any kind on these objects. The oil pipeline is an extremely important facility that plays an important role in the energy security of the region and the European Union as well.
- said the head of the Georgian Foreign Ministry.
The Baku-Tbilisi-Ceyhan pipeline, named after Heydar Aliyev, is used to supply Caspian oil to the terminals of the Turkish port of Ceyhan on the Mediterranean Sea. It is operated by BP.
In the future, the pipeline is planned to be extended to the Caspian coast of Kazakhstan. Now, not only Azerbaijani oil, but also Kazakh and Turkmen oil is pumped through it.
Baku-Tbilisi-Ceyhan is the first oil pipeline in the CIS to bypass Russia, in the creation of which the United States and Great Britain actively participated. These countries have lobbied and funded the project.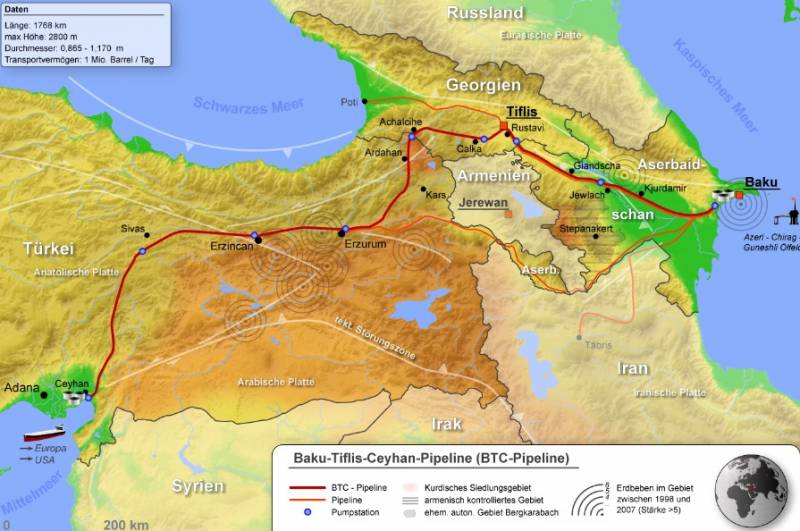 According to some experts, Russia's financial losses after the launch of the pipeline amount to about $ 200 million annually.