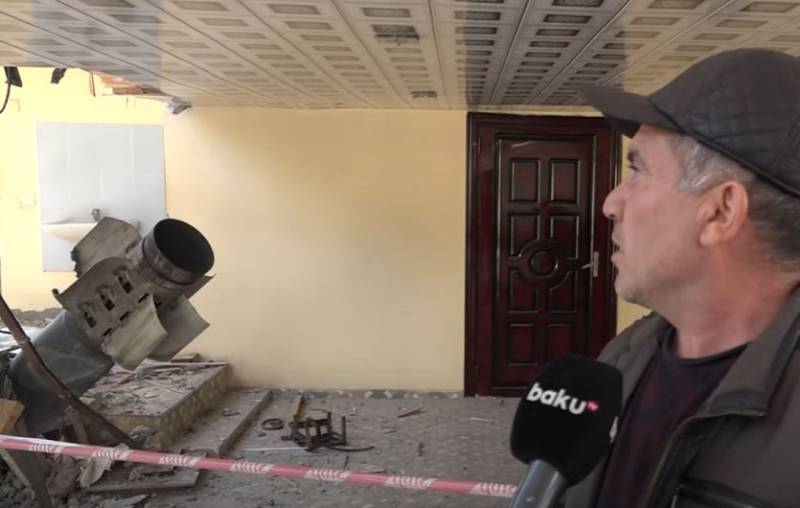 Correspondents of Azerbaijani television presented a report, which showed one of the houses of the village of Fizuli (Varanda), which was allegedly subjected to shelling by Armenian troops. The article tells that the enemy used missiles, one of which fell directly into the territory of the private sector, breaking through the roof and breaking through the covering next to the stairs leading to the second floor.
The footage shows that the ammunition literally stuck "into the ground" at an angle of about 45 degrees and, great luck for the locals, did not explode.
This story has sparked controversy online. These disputes are connected with how the ammunition is located. So, skeptics were found who said that the fallen rocket is located in such a way that its rear part is behind the overlap plane. The message is that "if the rocket fell into the courtyard, there could be no overlap over it.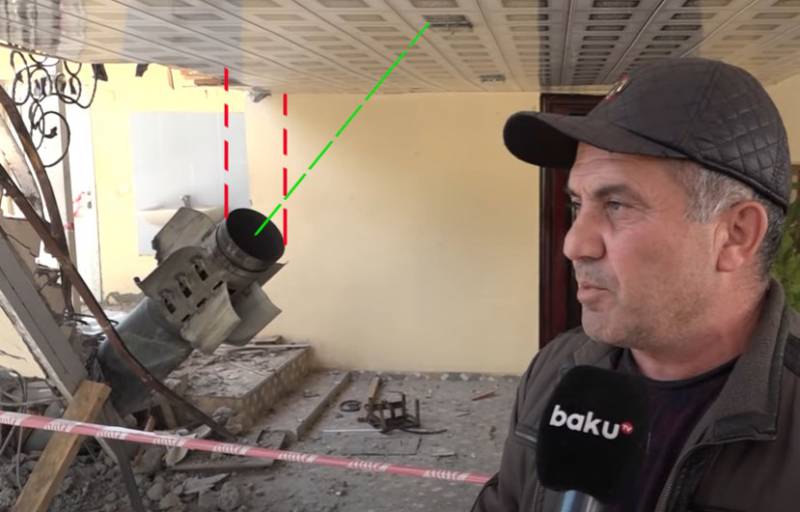 From comments on the net:
Strange configuration. The ammunition lies in such a way that it turns out that it flew through the house, but the damage is shown from a completely different side.
Supporters of the version that this is a "staging" refer to another piece of Azerbaijani TV, where a journalist disguised as a military man filmed a report with a woman who said "welcome home."
However, experts believe that conspiracy theories should not be sought in this Baku TV report.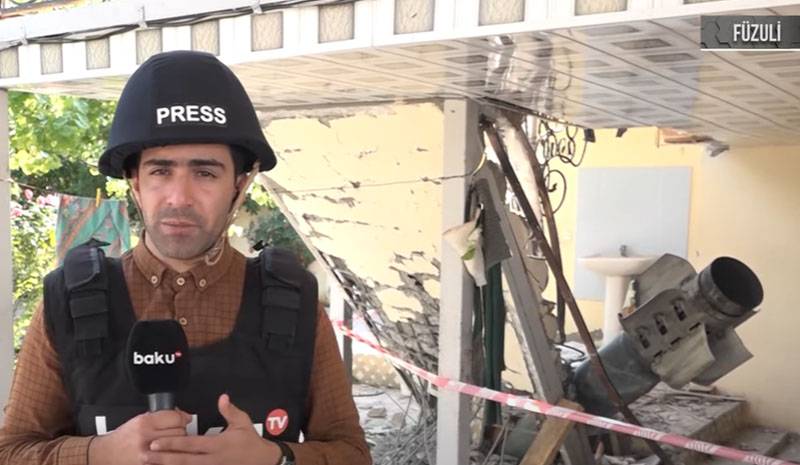 The ammunition, breaking through the roof, fell almost vertically, and then began to fall down with its rear end and stopped, held by metal reinforcement, part of the stairs and a pile of concrete debris. But supporters of the conspiracy theory do not accept these arguments and, entering into a dispute, insist on their own.
The plot of the Baku TV channel: