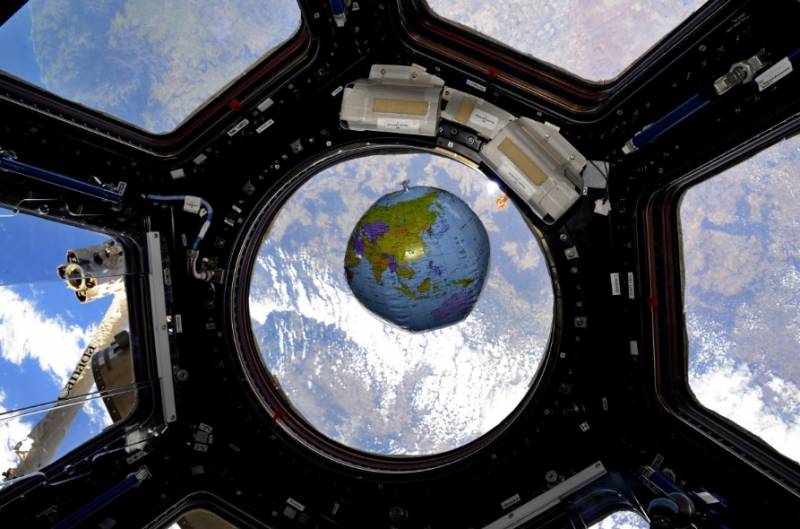 The cosmonauts who are now on the ISS drew attention to the pictures of dust particles moving in the room. It is possible that with their help they will help to find the place of air leakage at the station.
According to the agency
RIA News
, learned about this from the recordings of the station's crew with the Earth, which are broadcast by NASA.
The dust grains were captured in the Russian Zvezda module of the International Space Station. Cosmonauts from Russia Ivan Wagner and Anatoly Ivanishin installed GoPro cameras in the intermediate chamber of the module for the night from Sunday to Monday. Presumably, somewhere there is an air leak.
The cameras were supposed to record where the air goes, observing the behavior of indicators, that is, thin strips on which air microflows act. The strips are made of plastic and confetti. After reviewing the images, the crew noticed two dust particles moving towards the starboard side.
Ivanishin transferred this information to the Russian Mission Control Center. There he was promised to carefully study the pictures.
An air leak on the ISS was discovered more than a year ago, but they did not pay attention to it. They began to search for her after the air began to leave five times faster. If in September last year the station was losing 270 grams of air per day, then a year later the leak reached 1,4 kilograms. It does not pose a threat to life and health, but because of this, according to Sergei Krikalev, director of manned programs of the state corporation Roscosmos, it will be necessary to replenish air supplies more often. But the air is delivered to the station from the Earth.