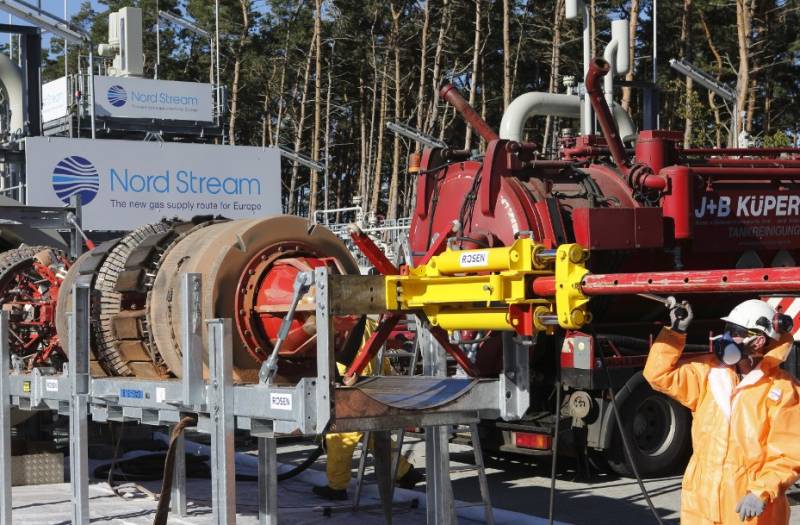 It is assumed that the Nord Stream project will not be limited to four branches of the JV and SP-2, but will be expanded. At the same time, the fifth and sixth lines can be used to supply hydrogen to Europe.
Как
сообщает
RIA
News
, such an opinion was expressed at an online conference by Vladislav Belov, Deputy Director of the Institute of Europe of the Russian Academy of Sciences.
The expert believes that, despite all the obstacles, Nord Stream 2 will be completed and launched. Neither US sanctions nor the consequences of the incident with opposition leader Alexei Navalny will prevent this.
Europe is in the process of transitioning to cleaner fuels, which should be completed by 2050. One of them is hydrogen, but the EU will not be able to provide itself with this fuel on its own. By this time, Russia will be able to use its gas pipelines to supply hydrogen to European countries. For this purpose, it is capable of using the transit pipeline through Ukraine, and the Nord Streams, and other pipelines.
Moreover, Belov believes that additional capacities will be needed to supply Russian hydrogen to Europe:
I suppose that in the future it will be quite possible to build both the fifth and sixth branches, because it is technically justified, and we are talking about a different gas.
Actually, if in Europe, despite the undoubted economic benefits, they decide to stop the construction of the SP-2 under US pressure, then it will be possible to call the pipeline "Nord Stream-3", intended for the supply of hydrogen, take it out of sanctions in this way and calmly finish construction ...