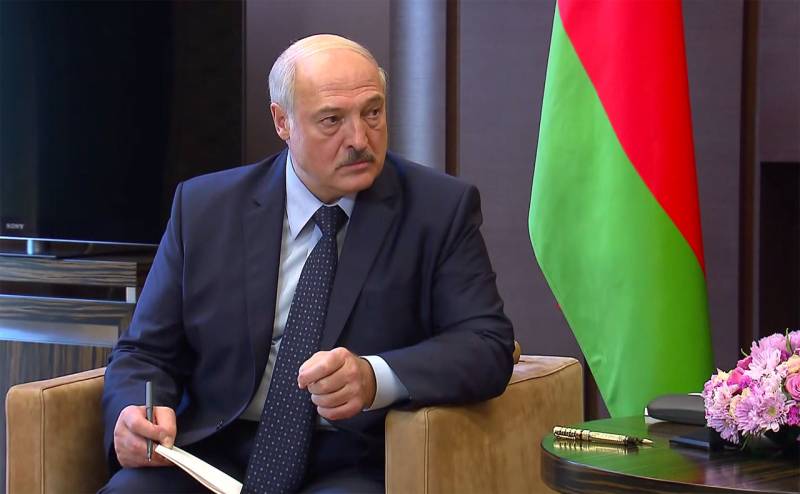 Once again, the European Union, which declares its unity, has not been able to work out a single decision on Belarus.
Recall that the meeting of the heads of the EU countries was held in Brussels and was devoted to various issues, as they say, on the internal and external agenda. One of these issues is the possible introduction of anti-Belarusian sanctions. In particular, sanctions against Alexander Lukashenko.
It is noteworthy that even before the beginning of the meeting, Svetlana Tikhanovskaya, who lost the elections in the Republic of Belarus, decided to urge the French president to "talk to Vladimir Putin" about putting pressure on Lukashenka. And this despite the fact that both Macron and Tikhanovskaya previously stated that Russia "should not interfere in the internal affairs of Belarus."
The head of the European Council Charles Michel made a statement following the meeting. According to Michel, Alexander Lukashenko was not included in the list of sanctions. However, the EU managed to agree on sanctions against a number of Belarusian officials.
As a result, the EU restrictive measures, including the freezing of accounts in European banks, will affect 40 officials of the Republic of Belarus.
Macron said that accepting sanctions against Lukashenka would mean abandoning the dialogue. After that, the French President added that "in the future, the introduction of sanctions against Alexander Lukashenko is possible."
For the Belarusian opposition, this decision of the European Union is unsatisfactory, because the same Tikhanovskaya insisted on the sanctions against Lukashenka. Representatives of the opposition forces of the Republic of Belarus, including through Telegram channels, state their dissatisfaction with the EU decision.
Earlier, the US also refused to impose sanctions against Lukashenka, saying that they could introduce sanctions if the European Union introduced them. But the EU did not impose sanctions against the Belarusian president. Again, Cyprus "interfered", which demanded to impose sanctions in this case and against Turkey.