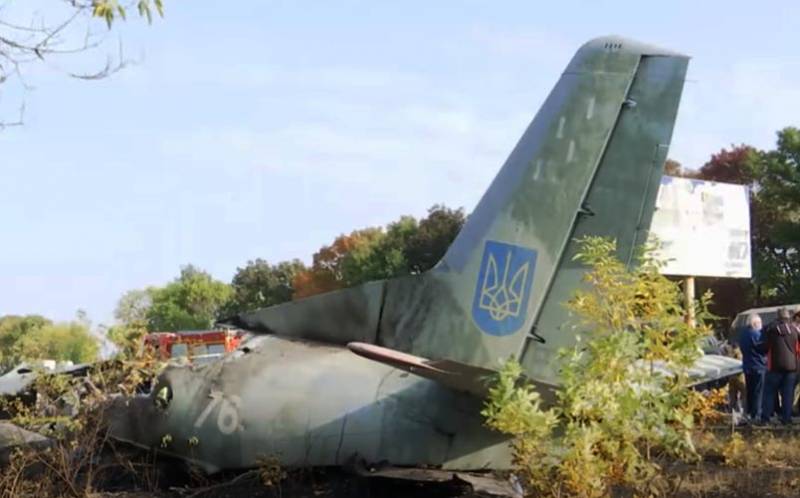 Ukrainian investigators obtained the first data from previously discovered "black boxes" of the An-26 transport aircraft. We are talking about an airplane that crashed while landing in the Kharkiv region. The data of the recorders, reflecting the technical parameters of the flight, are being studied.
Recall that then 26 people died, most of whom were cadets of the National University of the Air Force of the Armed Forces of Ukraine named after Kozhedub. Of all those on board, only one managed to survive.
Ukrainian sources say that all work on decoding the flight recorder data will be carried out by the end of this week. Noteworthy is the following statement by the representative of the investigation team:
The flight recorders are very old, but the data on them has been preserved in a satisfactory condition.
It goes on to say that in the case of the plane crash of the Armed Forces of the Armed Forces in the area of ​​the city of Chuguev, about 40 people were interrogated, including both military personnel and eyewitnesses of the incident.
At the moment, several versions are being considered, the priority of which is the version about the failure of the aircraft engines. Recall that earlier in the Ukrainian press there was information that the An-26 engines underwent the last major overhaul about 30 years ago, and the An-26 itself was very intensively operated. Only on the last day he managed to make six flights.
It is reported that a version of the error of the crew and flight management is also being considered.