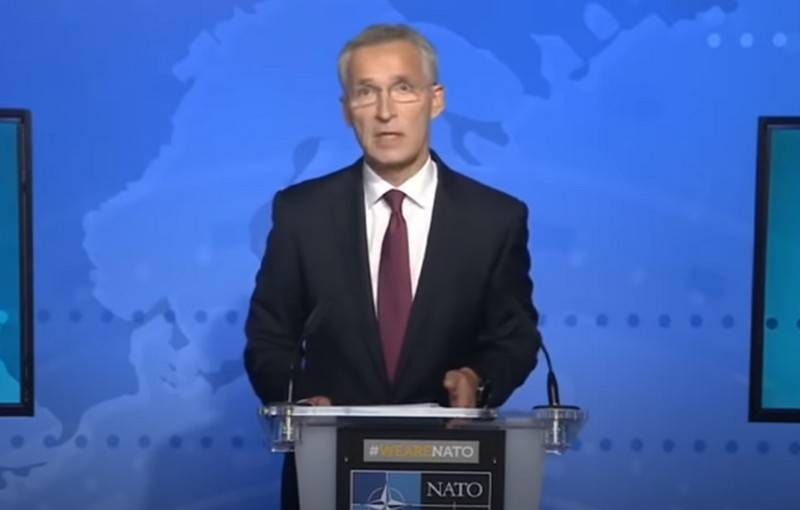 NATO Secretary General Jens Stoltenberg called on Georgia to make more intensive use of all opportunities for joining the alliance. He stated this at a press conference in Brussels.
Speaking at a press conference following a meeting with Georgian Prime Minister Giorgi Gakharia, Stoltenberg emphasized Georgia's role in strengthening NATO's position in the Black Sea region and called on Tbilisi to make every effort to prepare for NATO membership.
I urge Georgia to use every opportunity to move closer to NATO and prepare for membership in the alliance
- he said.
According to the NATO Secretary General, Georgia has achieved great success in reforming the army, carrying out democratic reforms, strengthening democratic institutions and civilian control over the army. In addition, he thanked Tbilisi for sending the military to participate in the NATO mission in Afghanistan.
Stoltenberg especially emphasized the role of Georgia in strengthening the positions of the alliance in the Black Sea, which NATO attaches special importance to. He also stressed that Georgia and NATO are conducting joint exercises in the region and are working to strengthen their capabilities to conduct cyber operations.
(...) Georgia and NATO are working together more closely than ever before. We are focused on the Black Sea region, we are developing our maritime capabilities, the coastal defense of Georgia, we are conducting visits by NATO ships to Georgian ports. In our negotiations, we emphasize the strategic importance of the Black Sea region for both Georgia and NATO states. We are now exploring what new elements we can add to our military cooperation (...)
- explained Stoltenberg.
It should be noted that a year ago the same Stoltenberg, when asked about the prospects for Georgia's entry into NATO, answered that "this entry has not been agreed upon."
Meanwhile, it was previously stated that Georgia itself as such could become a problem for NATO and the alliance's regulations. Georgia's admission to NATO will lead either to the fact that Tbilisi will finally and officially have to abandon its claims to Abkhazia and South Ossetia, or to a provocation, during which NATO will try to involve one of its members in an armed conflict in the format of "support".