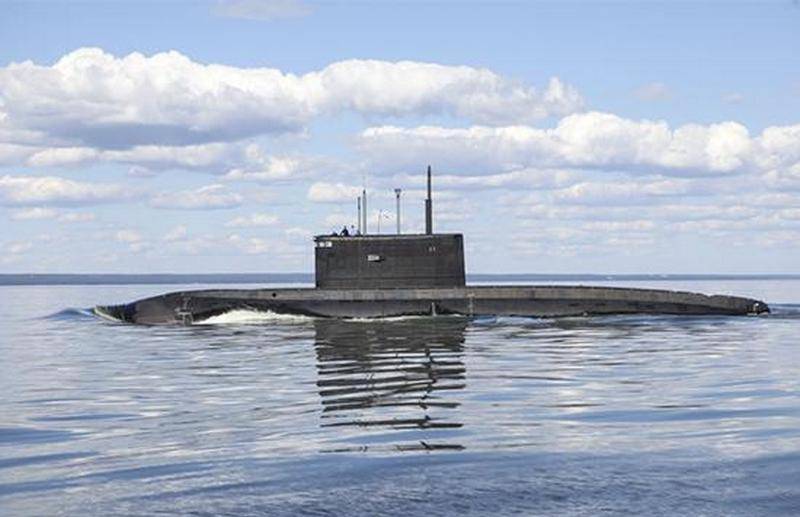 Diesel-electric submarine "Veliky Novgorod" of the Black Sea
fleet
completed dock repairs and maintenance. The crew of the submarine began a set of training sessions before returning to service. The press service of the Ministry of Defense reported.
At the Sevastopol "Sevmorzavod" the maintenance of the diesel-electric submarine "Veliky Novgorod" has been completed, the submarine has already been removed from the repair dock. The crew of the submarine began to fulfill the elements of the first coursework task L-1 to work out the organization of service at the berth. Also, trainings were held to prepare for going to sea, loading ammunition and organizing security and defense while parking at the quay wall.
The exact dates of arrival at the place of deployment are not reported.
In September 2019, the TASS agency, citing its own sources, reported that the Veliky Novgorod diesel-electric submarine would go for unscheduled repairs due to the identified technical problems. As stated, the submarine found damage to the rubber coating on the starboard side. What caused the damage was not reported.
The diesel-electric submarine Veliky Novgorod is the fifth submarine in a series of six Project 636.3 submarines built for the Black Sea Fleet. It was laid down on October 30, 2014 at the Admiralty Shipyards in St. Petersburg, launched on March 18, 2016 and handed over to the Russian Navy on October 26, 2016. Until the end of July 2017, she was in the Baltic, where she participated in various exercises. On August 10, 2017, she began an inter-fleet transition to a permanent base in Sevastopol, on August 28 she arrived in the Mediterranean Sea, where she was included in the permanent group of the Russian Navy. She came to Sevastopol only on March 29, 2019.
Displacement above sea level 2350 tons, underwater 3950 tons. 73,8 meter length, 9,9 meter width, 6,2 meter draft. Surface speed 17 nodes, underwater 20 nodes. Working depth immersion 240 meters, 300 limit meters. The autonomy of swimming 45 day. Crew 52 man. The main armament - KR "Caliber" and 533 mm torpedoes.