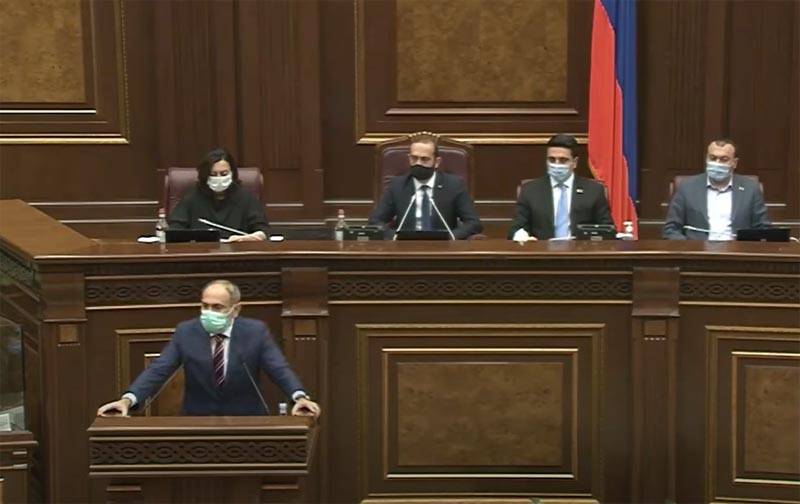 It became known that the Prime Minister of Armenia had a telephone conversation with the President of France. As reported by "Armenia 1" TV channel, Nikol Pashinyan discussed the extremely difficult situation in Nagorno-Karabakh.
From the material:
Nikol Pashinyan called on Emmanuel Macron to influence Turkey in order to prevent its interference in the conflict.
This statement was made against the background of news coming from Turkey. They are connected with the fact that the Turkish command has formed a detachment of elite special forces for its possible dispatch to the territory of Azerbaijan.
In a conversation with Macron, Pashinyan said about provocations "which can be used by Azerbaijan even to attack the Armenian capital."
At the same time, the deputy of the Armenian parliament Edmon Marukyan said that he asked Pashinyan his position on the issue of recognizing the independence of the NKR (Republic of Artsakh). According to Marukyan's statement, which is published in the press, Nikol Pashinyan said that this issue should be discussed publicly, "weighing all the pros and cons." However, there was no clarification as to whether the Armenian government was going to submit this issue to a referendum.
At the same time, the aforementioned deputy from the "Enlightened Armenia" faction stated that "there is nowhere to retreat and it is necessary to recognize the independence of Nagorno-Karabakh."
Other political forces in Armenia note that such a step by the country's government could lead to even greater tension in the region and a full-scale war.