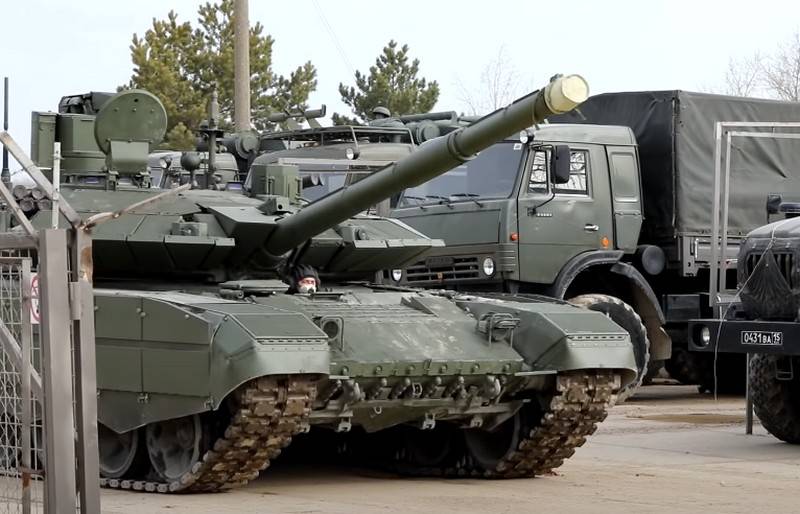 The Russian T-90M tank in the course of further modernization will receive an improved Arena-M active protection system. This is stated in the materials of the 38th Scientific Research Testing Institute of Armored Weapons and Equipment (NII BTVT) of the Russian Ministry of Defense.
Research Institute specialists suggest continuing the modernization of the T-90M after 2025. According to the calculations of the Research Institute, up to this time the modernized Russian
Tanks
T-72B3M, T-80BVM and T-90M in terms of their capabilities and efficiency will maintain parity with the main battle tanks of foreign countries.
In the course of further modernization, it is proposed to install the Arena-M active protection complex on the T-90M, and instead of the Relikt dynamic protection in the frontal part of the tank, it is proposed to install the dynamic protection similar to the T-14 Armata. It is proposed to strengthen the sides of the tank hull with hinged dynamic protection in rigid containers.
(...) The T-90M will receive electromagnetic protection systems, a complex for countering anti-tank targeting systems similar to the "Armata", a "Lesochek" jammer and an automatic fire-extinguishing system of repeated action
- TASS cites an excerpt from the document.
The T-90М tank was developed as part of the Breakthrough-3 development work and is a deep modernization of the T-90 with increased combat and operational characteristics.
In the course of modernization, a new turret module with a 90-mm gun of increased survivability and accuracy was installed on the T-125M. A remote-controlled machine gun installation caliber 12,7-mm is installed on the turret. In addition, the new tank is equipped with a highly automated digital fire control system that provides search, recognition, auto-tracking and hitting targets.