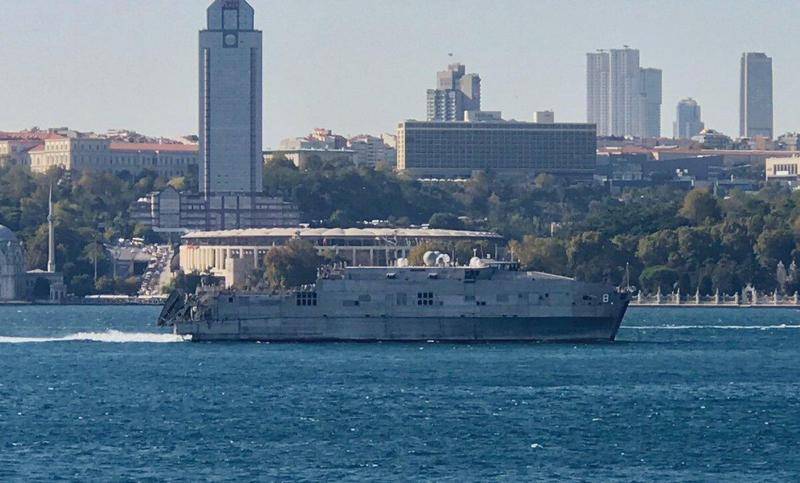 NATO ships begin to leave the Black Sea. According to the Istanbul information portals, after the French reconnaissance ship Dupuy de Lome ("Dupuy de Lome"), the fast transport and landing ship of the US Navy USNS Yuma followed through the straits.
A large reconnaissance ship of the French Navy entered the Black Sea nine days ago and was in the water area, observing the Russian strategic command and control command "Kavkaz-2020". The ship is used for electronic reconnaissance in the interests of the French Military Intelligence Directorate (DRM).
The fast American transport and landing ship USNS Yuma entered the Black Sea on September 16 and immediately headed for Romania, delivering the first batch of American Patriot missile defense systems there. After unloading in Romania, the ship went to Georgia, where she visited the port of Batumi. Whether any cargo was delivered there is unknown.
Currently, the destroyer USS Roosevelt (DDG-80) of the US Navy and the intelligence ship HMS Enterprise of the British Royal remain in the Black Sea
fleet
.
Earlier it was announced that the American destroyer could join the United Efforts 2020 exercise conducted by Ukraine.