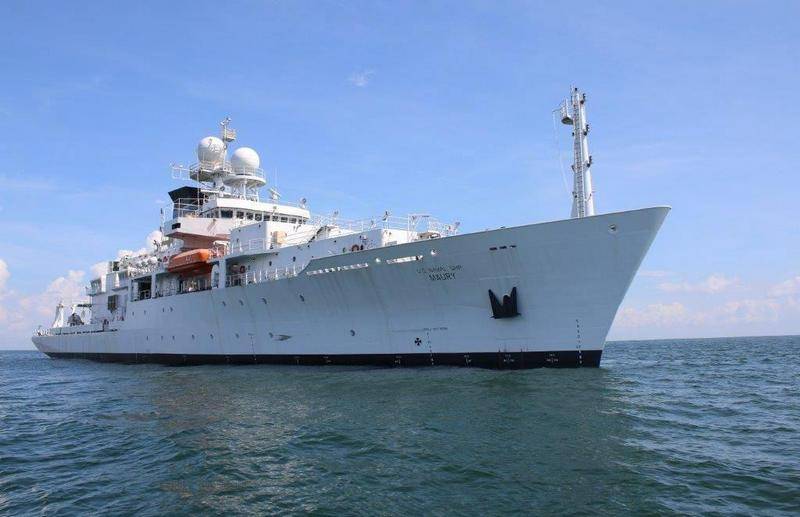 Similar vessel USNS "Maury" US Navy
The USNS Bruce Heezer reconnaissance ship entered the Baltic Sea. According to the data of the international ship identification system AIS, after passing the Øresund Strait between Denmark and Sweden, the ship turned off the transponder showing its coordinates.
Bruce Heezer is officially called an oceanographic research vessel and has on board modern reconnaissance and research equipment that allows continuous mapping of the seabed in a fairly wide strip, process the data obtained and immediately transmit it via satellite communications to the Pentagon.
The vessel is reportedly designed to carry out acoustic, biological, physical and geophysical research. The tasks of the ship are: collecting data on the surface and middle water layers and taking the parameters of the seabed in real time both at great depths and in coastal waters. These vessels can place special radio beacons to track the routes of ships and vessels of a potential enemy.
Displacement Bruce Heezer 5 thousand tons. Length 100 meters, width 18 meters, draft 5,8 meters. Travel speed 16 knots. The crew is 26 people. Up to 27 researchers are expected on board. Home port - Norfolk, Virginia.
Earlier it was reported about the entry of a similar vessel into the Black Sea.